Though your day may be filled with shuttling your children to and from school, going to work and doing household chores, it's essential to schedule time for your child to be active. In the U.S., one in three children is considered obese or overweight. This alarming statistic means that one in three children is  more likely to develop high blood pressure, Type 2 diabetes, bone and joint problems, depression or other health problems. By teaching your child to eat nutritiously and get moving, you can reduce his risk of developing these life-threatening conditions.
Luckily, children don't have to rely on going to the gym to stay active. Instead, there are a wide variety of activities available to them, depending on their ages, interests and abilities. Some children may be resistant to joining organized sports teams at their school or in their communities. However, simple activities like playing outside, riding bikes and taking walks as a family can reduce the risk of becoming overweight or obese. Additionally, limiting sedentary activities—like watching TV, playing video games and surfing the Internet—can make a huge impact on your child's health.
Beyond the health benefits, staying active can give children the chance to set goals, overcome challenges and learn about teamwork. Noncompetitive sports teams are excellent settings for learning basic skills and sportsmanship. If your child isn't interested in traditional sports, look into karate, golf, skateboarding and tennis.
The Knoxville Area Coalition on Childhood Obesity (KACCO), which is sponsored by East Tennessee Children's Hospital, supports many programs to get children moving. Recently, KACCO and its partners hosted Let's Move to encourage children and families to eat healthier and be active. Let's Move is part of Knoxville's commitment to First Lady Michelle Obama's Let's Move! Cities, Towns and Counties (LMCTC) initiative. In April, Knoxville and Knox County were recognized as first in the nation in this initiative for completing key health and wellness goals. These goals included promoting best practices for nutrition, teaching venues about MyPlate and increasing opportunities for physical activity. More than 200 cities, towns and counties are participating in LMCTC.
Though Tennessee ranks third in the nation in terms of pediatric obesity, the cycle can break with your child. Beginning with small steps, like inviting your child on a walk or to play catch, can make drastic differences in his health and well-being for decades to come.
Related posts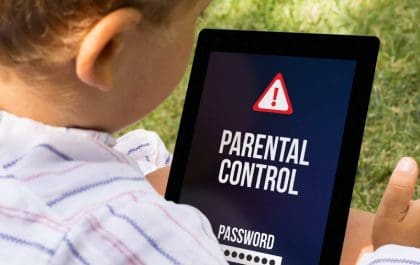 Set Up a Parental Control for Online Safety
Have you ever wondered how long your children spend in front of a device without your supervision? Yes, it is…
Adopt A Life, Save A Life
By Jeff Ashin, CEO, Young-Williams Animal Center. Photo by: Young-Williams Animal Center Are you or your child thinking of adding…