College Planning Timeline
AlisonMurry, 8 years ago
4 min

read
22
Article and photo by Liz Stucke, owner of Admissions Prep
"Junior year marks the official start of the college search and application process."
A friend of mine with older children warned me, "As soon as your daughter starts high school, it's over…. She'll be off to college in the blink of an eye."  While I resist the societal nudge toward prepping children for college from the start of preschool, it is true that much of high school is spent with an eye towards college admissions.   Here is a year-by-year guide to help your child nudge towards college:
Freshman Year: 
Establish Study Habits, Challenge and Explore.  Starting freshman year, all grades become part of your child's official transcript.  This year will also involve some turbulence as students adjust to new challenges with an increased academic workload and demanding extracurricular activities.  Promote efficient ways to manage the various demands. For example, your child could complete a math assignment during the car ride to swim practice, or break up studying for exams into smaller pieces throughout a week. If your child is acing her classes, then she might need more challenging classes.  This is the year to experiment and adjust to ensure your child is learning, challenging herself, and exploring a variety of activities.
Sophomore Year: 
Academic and Extracurricular Progress.  Ensure that your child is on the right academic track.  Is he being challenged and yet able to master the material?  Is he taking full advantage of the breadth of classes, including the IB program or AP classes, or is he on track to take those courses in his junior year? Is he getting support either within the school or from a tutor if he is struggling?  Sophomore year is the time to ensure your child puts his best academic foot forward.  It is also time to further explore his outside interests.  If he is interested in writing, suggest he write for the school paper, contribute to a non-profit's newsletter or enter a poetry contest.
College Awareness/Visiting. Sophomores can begin thinking about colleges on a fairly casual level.  At this stage, visit a wide variety of colleges nearby, even if your child has never had an interest in them.  The goal is to test out her likes and dislikes: small/large student body? rural, suburban or city? engineering or liberal arts?
Practice PSAT.  Your child can take a practice PSAT in the fall.  Don't stress about this.  Just note where your student might need extra help and talk to the school counselor if extra attention is needed.
Standardized Testing Plan.  A few students might be able to take AP and/or SAT II (subject tests) at the end of the academic year or after a course in the subject.  Your child should consult his teacher to determine if he is ready to take one of these exams.  Also determine when he will take the ACT and/or SATs most likely starting in the spring of junior year.
Junior Year:
Junior year marks the official start of the college search and application process.  In addition to continuing to focus on a challenging academic and extracurricular schedule, students should consider these steps:
PSAT Exam. This year's PSAT will be considered for National Merit Scholarships and will help identify the preparation needed for the SAT and ACT.
Complete a College Interests Survey.  Your child will want to identify several desired college features based on her sophomore year casual visits and research.
Generate an Initial College List. Based on her interests and test scores, help your child research and explore colleges and then create an initial college interests list.
Schedule Official College Visits.  Sign up for a tour and if possible arrange to sit in on a class.  Have your child assess, "Would I like to go to school with these people? Would I feel comfortable in these types of classes (lecture hall or small group discussion)? Could I see myself living on campus?"
Create an Application Strategy. Help your child decide whether to apply Early Action or Early Decision (which is binding), who will write recommendations, which scholarships to target, and what he wants to highlight in various parts of the application.
Senior Year:
By this time most of the up front work should be done, but a lot of the details need to be completed:
Finalize Applications. Be aware of deadlines and scholarship application requirements.
Take Final ACT or SAT Exams.
Request Recommendations. Request recommendations well in advance and follow up with thank-you notes.
Send Transcripts and Test Scores.
Maintain Academic Focus. Colleges want to ensure that students maintain academic progress in their senior year and will request final transcripts.
Liz Stucke, President of Admissions Prep (www.AdmissionsPrep.net) counsels students through the College Selection and Application process. Email questions or set up a free consultation: Liz@AdmissionsPrep.net or call/text 865-951-0639.
Related posts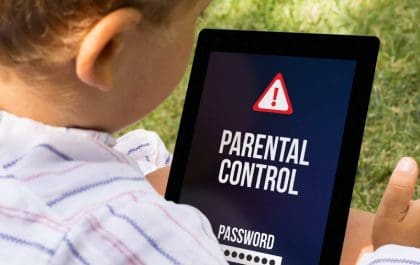 Set Up a Parental Control for Online Safety
Have you ever wondered how long your children spend in front of a device without your supervision? Yes, it is…
Adopt A Life, Save A Life
By Jeff Ashin, CEO, Young-Williams Animal Center. Photo by: Young-Williams Animal Center Are you or your child thinking of adding…