Ten terrific books about making decisions
AlisonMurry, 9 years ago
2 min

read
31
 By Erin Nguyen, Children's Department, Knox County Public Library
Which Would You Rather Be?
By William Steig
Reading level: PreK – 2nd
A boy and girl play an imaginative game with a magic rabbit who gives them entertaining questions to answer.
What if?
By Laura Vaccaro Seeger
Reading level: PreK – 2nd
This book begins when a boy kicks a beach ball into the ocean where it is discovered by seals, and then explores three different possibilities for the outcome of the story.
Hunches in Bunches
By Dr. Seuss
Reading level: K – 3rd
A young boy is overwhelmed by all the hunches he has telling him what decisions to make.
Tricky Journeys: Tricky Coyote Tales
By Chris Schweitzer
Reading level: 1st – 5th
This book combines into one fun package traditional Native American trickster tales, cartoon-style illustrations, and the opportunity for the reader to choose the path the coyote will take.
Can You Survive Storm Chasing? An Interactive Survival Adventure
By Elizabeth Raum
Reading level: 2nd – 5th
In this exciting entry from the You Choose Books series, the reader must make the right choices along the way in order to survive dangerous storms in the story.
The Moon Over High Street
By Natalie Babbitt
Reading level: 3rd – 5th
When twelve-year-old Joe Casimir faces a choice that could change his life forever, he listens to the advice all the adults around have to give, but ultimately he must make the decision all by himself.
Make Good Choices: Your Guide to Making Healthy Decisions
By Heather E. Schwartz
Reading level: 3rd – 7th
This step-by-step guide explains the decision-making process and how to use it when making choices both big and small.
The 6 Most Important Decisions You'll Ever Make
By Sean Covey
Reading level: 8th – 12th
This guide provides practical advice on how to make good decisions about the important topics teens face, particularly in the areas of school, personal relationships, and physical health.
Boys, Girls, & Other Hazardous Materials
By Rosalind Wiseman
Reading level: 8th – 12th
Charlie Healey is looking forward to a fresh start at her new high school, but she quickly faces difficult choices about doing the right thing when it could mean betraying a friend (and a possible boyfriend).
The Battle of Jericho
By Sharon M. Draper
Reading level: 9th – 12th
Jericho is thrilled when he is invited to join the most exclusive club at his high school, until the initiation process takes a serious turn that forces him to make some difficult choices.
For library information please visit: www.KnoxLib.org.
Related posts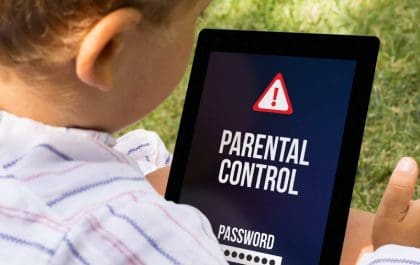 Set Up a Parental Control for Online Safety
Have you ever wondered how long your children spend in front of a device without your supervision? Yes, it is…
Adopt A Life, Save A Life
By Jeff Ashin, CEO, Young-Williams Animal Center. Photo by: Young-Williams Animal Center Are you or your child thinking of adding…