Dear Knox County Schools' families 9
AlisonMurry, 9 years ago
2 min

read
29
By Dr. Jim McIntyre, Superintendent of Knox County Schools

Dear Knox County Schools' Families,
The Knox County Schools continues to prepare for a successful 2013-14 school year, and we are excited about several initiatives that will take shape in our schools this year.
Technology plays a major role in our global society, and our schools are preparing to integrate technology like never before.  Through the School Technology Challenge, administrators and teachers in 11 schools are spending the summer learning more about instructional technology to expand the walls of the classroom and create opportunities to learn in new and different ways.  By embracing this kind of 1:1 technology initiative (one technology device for each one student and each one teacher), we can fully leverage the creativity and expertise within our schools, build capacity for future expansion and demonstrate success in schools across our community.  With this initiative, parents, teachers, stakeholders and taxpayers will be able to see how instructional technology is enhancing education right in their own neighborhoods.
The start of the school year also means full implementation of the Common Core State Standards.  Tennessee has joined 44 states across the country in adopting Common Core, a set of standards that will provide students with a deeper understanding of academic content and greater skills in connecting and applying knowledge so that they are better prepared for college and career.  All students must now be prepared to compete not only with their peers in neighboring communities but also with students from across the country and around the world.
I invite you to learn more about these and other initiatives by visiting our website at knoxschools.org, or please feel free to call our office at (865) 594-1800 if we can assist you.
Finally, as summer winds down please remember to encourage your child to read.  Reading keeps the mind engaged and helps your child be ready to learn on August 12, the official start of classes in the Knox County Schools.
Sincerely,
Dr. Jim McIntyre
Superintendent, Knox County Schools
Related posts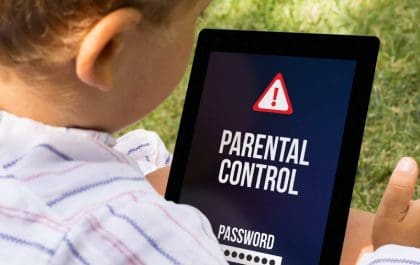 Set Up a Parental Control for Online Safety
Have you ever wondered how long your children spend in front of a device without your supervision? Yes, it is…
Adopt A Life, Save A Life
By Jeff Ashin, CEO, Young-Williams Animal Center. Photo by: Young-Williams Animal Center Are you or your child thinking of adding…