Music Makes Life Better
AlisonMurry, 8 years ago
2 min

read
31
by Bill Jones, Owner of Bill Jones Music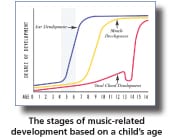 From the comfort of your favorite hymn to the top tapping patriotism of a Marching Band, Music makes life better. Even more, making your own music can be a life changing experience. While you are never too old to learn, there are significant advantages of starting a child in music at a very early age.
Dr. Edwin Gordon, Distinguished Music Professor in Residence at the University of S. Carolina explains why the early study of Music is so important: "…Numerous neurologists, pediatricians, and psychologists associated with universities and research institutes have learned that there are critical periods associated with surges of neurological connections and synapses that take place during early childhood.
"Research indicates that if a very young child has no opportunity to develop a music vocabulary, the brain cells that would have been used to establish that sense will be directed elsewhere at the expense of this aural sense. No amount of compensatory education at a later time will be able to completely offset this handicap."
That's why we decided to offer two different programs to start children early in their musical development. Our Music Together program for ages one and two is scientifically designed to help babies experience rhythms and sounds through simple singing and rhythm making.
Then, at Age 3, children begin Yamaha Music School, which is a worldwide program developed by the Yamaha Music Foundation and is acclaimed for teaching not just piano and keyboard skills but also sight singing, improvisation, composition, ensemble playing and music theory. YMS has one of the best retention rates in our industry.
In our experience, these programs are extremely successful, and, because practice instruments are not needed until age 4, parents can start their children in a Yamaha Music School program for very little cost. When instruments are needed, rental costs are low (as little as $10 per month for a keyboard).
You can see just how creative the YMS program is by going to BillJonesMusic.com and clicking on the JOC box (Junior Original Composition). You will be amazed by the young people performing their own compositions. You can also see a sample YMS Class.
Bill Jones is owner of Bill Jones Music. Started in 1973, the company has grown into the largest piano dealership in East Tennessee with stores in Knoxville , Nashville and Chattanooga. For more information about the Yamaha Music School curriculum, contact Marjorie Jones: (865) 690-6465 or stop by our store for a tour.
Related posts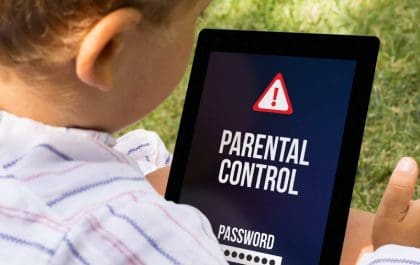 Set Up a Parental Control for Online Safety
Have you ever wondered how long your children spend in front of a device without your supervision? Yes, it is…
Adopt A Life, Save A Life
By Jeff Ashin, CEO, Young-Williams Animal Center. Photo by: Young-Williams Animal Center Are you or your child thinking of adding…