Getting Ready for The New School Year: The Do's and the Don'ts
AlisonMurry, 7 years ago
4 min

read
38
By Tracey Matthews Wynter, Supervisor of the Knox County Schools Family and Community Engagement Department
Contributing writer: Roseline Pierre, Intern, University of Tennessee
Summer is almost over and it's time to start getting your child ready to go back to school.  There are many tasks you can hand over to your child to help prepare him or her for the new school year and make your job as a parent easier.  These ideas will help relieve some of your normal parenting duties as well as teach your children responsibility and promote independence.  While these "soft skills" are indirectly tied to academic learning, they are just as important in preparing our youth to be young leaders.  While many of you may gasp at some of the suggestions, please continue reading as we've included a parent-friendly way to "ease" into sharing hard-to-let-go responsibilities with your children.
Morning Motivation – "Wake Up Little Suzie!"- The Everly Brothers
DON'T serve as your child's "snooze alarm."
DON'T continuously remind your child how much time he or she has left before it's time for breakfast or to leave for school.
DO help them list the tasks that need to be completed each morning (e.g., brush teeth, make bed, etc.).
DO use CD song selections as task completion "timers" in the morning and at bedtime. The idea is for children to finish a task before each song ends.  If you are not ready to trust them to wake up on your first request and insert a CD themselves, you can insert a CD, turn up the volume a little, and hit "play!"  This is also a great way to introduce children to music genres or even your favorites!
Daily School Clothing Preparation – "Style is a way to say who you are without having to speak."-Rachel Zoe
DON'T select, set out, or iron your child's school outfits this year.
DON'T believe that anyone will notice if your child's clothes aren't perfectly pressed.
DO allow your child to remove his or her clothes from the dryer as soon as the cycle ends to reduce the need for ironing.
DO review the dress code with your child and discuss any weather-related or other "family dress code" rules you may need to emphasize.  Then, consider allowing your child to pick out school and weekend attire.  If you're not ready to fully let go of this responsibility, begin by placing a few outfits or pieces from which your child may select.
Homework Materials – "The dog ate my homework!" –Author Unknown
DON'T waste time hunting for your student's sharpened pencils, unwrinkled notebook paper, and other homework supplies this year.
DON'T beat yourself up if you can't help your child with every homework assignment.
DO allow your child to either choose and purchase or decorate a container to use at home as his or her "At Home School Materials" holder. Have them include writing materials, notebook paper, pencil sharpeners, extra erasers, a calculator, homework assistance reference resources, and other supplies that can oftentimes get lost or misplaced at home.  A separate "at home" set will reduce the chance of students forgetting to return items to their book bags.
DO keep in mind that as parents we don't have to remember every scientific notation or how to solve all math equations to help our children complete homework assignments.  Simply help your child identify resources designed to help him or her complete homework assignments.  That is our primary responsibility as it relates to homework completion.  Please visit knoxschools.org/fce and select "Homework Assistance Resources" to see a listing of some of the resources available to both students and parents!
Please let us know if you try any of these ideas, and share your success stories!  We'd also like to hear your related tips.  To share your ideas and topics for future articles, contact Mrs. Tracey Matthews Wynter, Knox County Schools Family and Community Engagement Department Supervisor, tracey.matthews@knoxschools.org, 865-594-9525.  For more information and resources available to Knox County Schools' students and families, please visit us online at knoxschools.org/fce and knoxschools.org/frc.
http://www.rif.org/us/literacy-resources/articles/44-proven-ideas-parents-can-use-to-help-their-children-do-better-in-school.htm
FAMILY RESOURCE CENTER'S RESOURCE OF THE MONTH:
Knox County Mayor Tim Burchett's Back to School Bash
Knox County Mayor Tim Burchett's fourth annual Back to School Bash will be held on Monday, Aug. 10, 2015, 3-6 p.m., at the Knoxville Expo Center, 5411 Clinton Highway.  This annual event is an opportunity for students to get free school supplies and health screenings and enjoy activities, free food, special programs, vendors and more.  As always, this event is free and open to the public.
For additional local resources, contact Mrs. Tamekia Jackson, Knox County Schools Family Resource Center Director, tamekia.jackson@knoxschools.org, 865-594-1192.
We wish you a wonderful new school year!
Tracey Matthews currently serves as Knox County Schools' District-wide Family and Community Engagement Supervisor. In this position, Tracey has been entrusted with the responsibility to facilitate the district's course toward building stronger and lasting partnerships between families, schools, and the community. For more information, please visit the Family and Community Engagement at knoxschools.org.
Related posts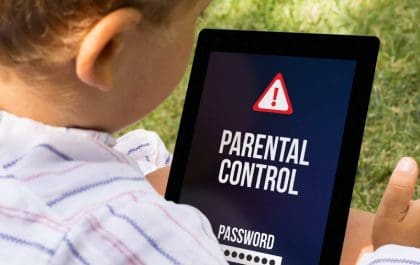 Set Up a Parental Control for Online Safety
Have you ever wondered how long your children spend in front of a device without your supervision? Yes, it is…
Adopt A Life, Save A Life
By Jeff Ashin, CEO, Young-Williams Animal Center. Photo by: Young-Williams Animal Center Are you or your child thinking of adding…