Scarecrows in the Park is fun for the whole family
By Ellen Blasius, Knox County Parks and Recreation Department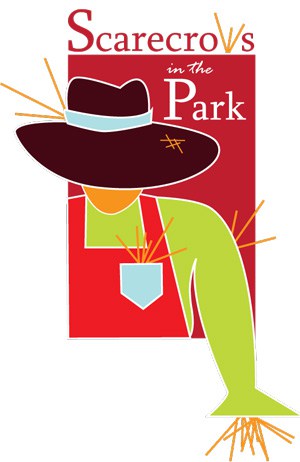 The weather is cooling, the leaves are falling, and the Scarecrows are coming back! Scarecrows in the Park, a celebration of fall presented by Knox County Parks and Recreation, will be held during October at New Harvest Park. Join the fun—create and enter your Scarecrow in the contest! The Scarecrows will be on display along the greenway trail at the park for the public to view and vote on beginning October 18, at 3 p.m., at the Farmers Market. Winners will be announced at the Farmers Market on October 25, and the scarecrows will remain at the park until October 31.
Great Prizes!
A $100 prize will be awarded to the winner in both youth and adult categories! Second place will receive a free shelter rental at any Knox County Park!
Rules and Guidelines:
Anyone can participate – schools, businesses, churches, individuals, families, and community groups are all welcome.
Cash prizes will be awarded in two categories, Adult/Professional and Student/Youth.
Scarecrows must be in good taste and suitable for viewing by families and small children. Those that reflect any controversial social or political situations will not be accepted, nor will those with an overtly commercial or promotional nature.
Scarecrows must be either freestanding, supported by a prop (wheelbarrow, chair, etc.), or built around a stake.
Scarecrows must be entirely constructed by entrants. No commercially made scarecrows allowed.
Each entrant will be given one bale of straw provided by The Home Depot.
Scarecrow and entire display must fit in a 10 x 10 foot area.
Scarecrows will be subject to the weather, so they must be constructed with weather-resistant materials. Knox County reserves the right to remove any scarecrow that deteriorates to an unacceptable level. Please make them as weatherproof as possible.
Knox County is not responsible for loss or damage to scarecrows while on display, or on park property.
Please do not include any live plant material or mulch with your display. Pumpkins, gourds, etc., that will not be affected by weather, are acceptable.
Knox County will provide consistent signage identifying the name of your scarecrow and your organization as listed on your application.
Knox County will determine the location for your scarecrow.
Judging will be by public balloting and a panel of judges, and winners will be announced October 27.
Knox County reserves the right to use photographs and/or names of individuals and organizations for advertising or promotional purposes.
Important Dates:
October 15: Last day to return the registration form and payment to Knox County Parks and Recreation. You will receive an email confirmation upon receipt of payment, with a coupon for your bale of straw.
October 17: Bring your completed scarecrow to the park. Set up will be from 1 until 7 p.m., at New Harvest Park, 4775 New Harvest Lane.
October 18: Grand opening of event, 3 until 6 p.m., at New Harvest Park Farmers Market.
October 18-24: Ballots accepted from the community.
October 25: Announcement of winners at the Farmers Market, approximately 5 p.m.
November 1: Scarecrows must be removed from the park. Any scarecrows remaining after this date will be disposed of or recycled by Ijams Nature Center.
Related posts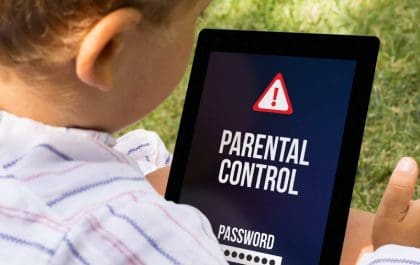 Set Up a Parental Control for Online Safety
Have you ever wondered how long your children spend in front of a device without your supervision? Yes, it is…
Adopt A Life, Save A Life
By Jeff Ashin, CEO, Young-Williams Animal Center. Photo by: Young-Williams Animal Center Are you or your child thinking of adding…