Learning a new attitude: Breastfeeding-friendly businesses
AlisonMurry, 9 years ago
2 min

read
31
By Katharine Killen, Knox County Health Department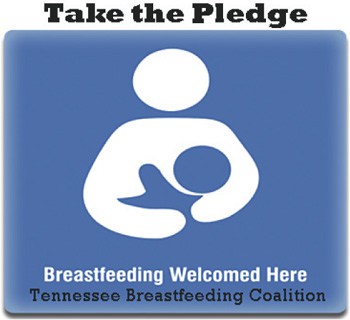 More than 20 businesses and organizations are among the first in the county to sign the Breastfeeding Welcomed Here pledge. Knoxville Mayor Madeline Rogero and Knox County Health Department Director (KCHD) Dr. Martha Buchanan announced the Breastfeeding Welcomed Here program at an event sponsored by the East Tennessee Breastfeeding Coalition today on Market Square.
"Breastfeeding not only has long-term health benefits for mother and child, but it also has larger implications for society by positively impacting medical care costs and workforce productivity," said KCHD Director Dr. Buchanan. "Breastfed babies typically require fewer doctor's appointments and hospitalizations, allowing parents to take less time off work caring for sick infants."
Some local businesses that have already signed the pledge include:
Arbor Pro Tree Specialists
Bella Luna
Bread of Life
Burlington Branch Library
Cedar Bluff Dental Center, PC
City of Knoxville
CQ Photography
EdFinancial
Exedy America Corporation
Fluff n' Stuff Natural Parenting Store
Heliotropic Healing
Honey Dew Naturals
Just Ripe
Knox County
Knox County Health Department
Knoxville Pediatric Associates
Knoxville TVA Employees Credit Union
LBMC
Lisa Ross Birth & Women's Center
Lockmiller PR
Pediatric Gastroenterology & Nutritional Support, PC
Renal Management Company
Three Rivers Market
The goal of the Breastfeeding Welcomed Here campaign is to encourage women to breastfeed their babies and to do so for a longer duration by making our community friendlier to breastfeeding families. According to American Academy of Pediatrics (AAP), the lack of support for breastfeeding is one of the obstacles to its success.
By participating, businesses agree to:
Provide a welcoming environment where breastfeeding mothers are able to sit anywhere and enjoy a friendly attitude from staff and customers;
Educate staff about Tennessee law regarding breastfeeding and how to handle complaints and concerns; and
Display a window graphic that will alert moms to public locations where they can breastfeed comfortably.
Citing benefits for both mother and child, the AAP recommends exclusive breastfeeding for the first six months and continued breastfeeding for a minimum of one year. Businesses may sign the pledge online at www.knoxcounty.org/health.
The Knox County Health Department (KCHD) is a governmental agency dedicated to making every person a healthy person. KCHD wants to encourage, promote and assure the development of an active, healthy community through innovative public health practices. For more information, visit www.knoxcounty.org/health.
Related posts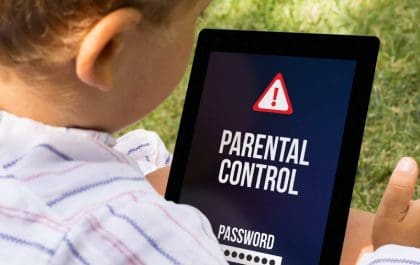 Set Up a Parental Control for Online Safety
Have you ever wondered how long your children spend in front of a device without your supervision? Yes, it is…
Adopt A Life, Save A Life
By Jeff Ashin, CEO, Young-Williams Animal Center. Photo by: Young-Williams Animal Center Are you or your child thinking of adding…