Dear Knox County Schools' families 8
AlisonMurry, 9 years ago
3 min

read
26
By Dr. Jim McIntyre, Superintendent of Knox County Schools
Dear Knox County Schools' Families,
Welcome to summer!
While the summer months usually mean relaxation, vacations, and plenty of down time, the Knox County Schools are hard at work preparing for the 2013-14 school year.
We began summer with one very important achievement.  The Knox County Commission voted unanimously to approve the Knox County Schools fiscal year 2014 budget, which will focus our resources on sustaining instructional improvement initiatives, enhancing educator compensation, facilitating personalized learning through technology, and bolstering student safety efforts.  I applaud Knox County Mayor Tim Burchett, the Knox County Commission, and our Knox County Board of Education for supporting a budget that will allow us to continue and deepen our core instructional work, without creating a significant additional burden on the taxpayers of our community.
There are also many initiatives we are working on this summer, including:
Continued work in implementing the Common Core State Standards, which will better prepare students for college and career.  These standards emphasize thinking, problem solving and creativity and equip students with skills to live and compete in a global environment.
The 11 schools who won the School Technology Challenge are hard at work to begin planning for 1:1 technology at their respective schools (one technology device for each one student, and each one teacher).  I believe selecting a small, representative sample of schools to embrace instructional technology will leverage the creativity and expertise within our schools, build capacity for future expansion, and demonstrate success in schools across our community.
Communications efforts are underway to remind parents that proof of immunizations is a state requirement for entering kindergartners and seventh graders.  Immunizations are available at personal physicians' offices and at any location of the Knox County Health Department.
Our transfer office is diligently working over the next several weeks on the summer transfer process.  The transfer window is currently open and will end on Friday, July 12, 2013 at 4 p.m.
Preparations for 6th and 9th grade orientations is underway – orientation day is set for Friday, August 9, 2013, for these students. Watch for more information in your mail.
More information about all of these initiatives can be found on our website at knoxschools.org or please feel free to call our office at (865) 594-1800 if we can assist you in any way.
Finally, please keep in mind that while we are taking a vacation from school, we should not take a vacation from learning.  Reading programs are a great solution to reduce the risk of summer learning loss.  If you take just 20 minutes a day to read – or read to your young child – it will pay tremendous dividends in helping your child experience academic success and in helping us achieve our ambitious goal of Excellence for All Children.
Sincerely,
Dr. Jim McIntyre
Superintendent, Knox County Schools
Related posts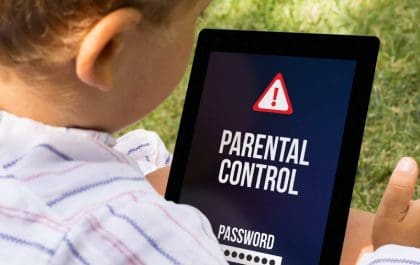 Set Up a Parental Control for Online Safety
Have you ever wondered how long your children spend in front of a device without your supervision? Yes, it is…
Adopt A Life, Save A Life
By Jeff Ashin, CEO, Young-Williams Animal Center. Photo by: Young-Williams Animal Center Are you or your child thinking of adding…