How to Support Your Child's Learning Styles, and Stimulate Learning At Home
AlisonMurry, 8 years ago
4 min

read
29
By Tracey Matthews, Knox County Schools Supervisor of Family and Community Engagement
Contributing Writer: Mary Frances Street, Knox County Schools Family and Community Engagement, University of Tennessee Student Intern
Children learn in different ways, and frustration can occur when the right learning style is not accommodated.  Learning styles can include auditory, visual and kinesthetic learning, as well as others.
Here are a few ways to create a supportive environment at home to encourage your child's learning style and help develop his knowledge to the fullest:
Auditory Learning Style
Auditory learners learn best when they hear information.  In the classroom, they respond to lectures, as well as classroom and small group discussions. Ways you can help your auditory learner at home include these:
Allow your child to have group study sessions at your home.
Invest in audio books/textbooks for use at home.
Make sure your child's study area is free of noisy distractions, such as the television. This often times distracts auditory learners while they study.
Help your child create musical jingles or songs to aid in remembering information.
Invest in a tape recorder for your child to record and play back lectures from the classroom.
Verbally quiz your child before a quiz or test.
Discuss at the dinner table what your child is learning.
Have your child read his or her school report or homework aloud to you. This way she can catch grammar or spelling mistakes.
When reading aloud with your child, make sure to use dramatic and varied voices.  This way, your child will be more likely to remember the story's plot.
Have your child talk to himself or herself during a process, such as a math problem or a project.
Visual Learning Style
Visual learners remember information best when they see it.  Information presented on black/white boards, in diagrams, graphs and/or charts is best. Ways you can help your visual learner at home include these:
Make flash cards, diagrams and drawings to help with studying.
Use movies to help with topics such as history or English.
Find books that have pictures, maps, diagrams, etc. that enhance the lessons your child is learning in school.
Make sure your child has plenty of highlighters and different colored pens, so she can take notes in an organized and memorable way.
Have your child outline what he or she has read for upcoming exams.
Kinesthetic/Tactile Learning Style
Kinesthetic learners remember information best through hands-on experiences. These learners enjoy interactive lessons and tools used during class time. You can help your tactile learner in these ways:
Provide blocks, jellybeans or playing cards to compute math problems.
Use magnetic letters or alphabet cereal to spell words.
Go on nature hikes or create a nature scavenger hunt to "experience" science concepts.
Have your child act out scenes from history or literature.
Create a collage or diorama to promote creativity and learning.
Have modeling clay that your child can form and manipulate. He or she can build models of DNA or scientific processes in order to learn them better.
Utilize fun, educational computer games that provide interactive learning. Such games include the "Carmen Sandiego" series for younger children and "FutureU" for teenagers prepping for the SAT.
Encourage several short blocks of studying rather than one long period.
Encourage your child to move around or manipulate an object in his or her hand when reading or learning.
Other learning styles include these:
Logical/Mathematical
Logical learners have a "scientific approach" to learning.  They work through problems systematically and recognize patterns within information easily.
Social/Interpersonal
Social learners learn best when working with other people.  They enjoy group discussions and may prefer to spend one-on-one time with a teacher or professor.
Solitary/Intrapersonal
Solitary learners prefer to work by themselves and engage in self-study.  These learners generally only utilize others to clarify information.
Many children and adults use a combination of at least three of these learning styles; however, they usually have a strong inclination for one.  It is important for students and parents to understand learning styles to create better learning environments for success.  It is also important for students to practice other learning styles, so they will be able to utilize different ways of learning in different situations.
Tracey Matthews currently serves as Knox County Schools' District-wide Family and Community Engagement Supervisor. In this position, Tracey has been entrusted with the responsibility to facilitate the district's course toward building stronger and lasting partnerships between families, schools, and the community. For more information, please visit the Family and Community Engagement at knoxschools.org.
Related posts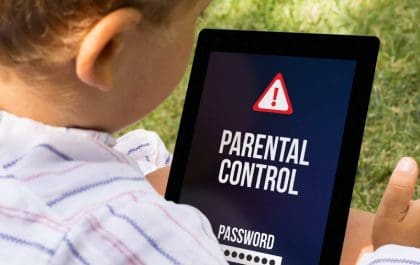 Set Up a Parental Control for Online Safety
Have you ever wondered how long your children spend in front of a device without your supervision? Yes, it is…
Adopt A Life, Save A Life
By Jeff Ashin, CEO, Young-Williams Animal Center. Photo by: Young-Williams Animal Center Are you or your child thinking of adding…