Reading Knoxville: Paperboy
AlisonMurry, 6 years ago
4 min

read
36
Book By Vince Vawter, Reviewed by Michael K. Smith, Ph.D.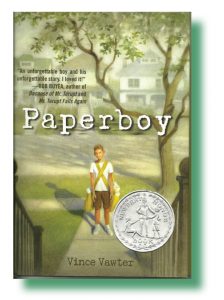 "I'm typing about the stabbing for a good reason. I can't talk. Without stuttering."
The first sentence of the absorbing book Paperboy by Vince Vawter introduces Little Man, an eleven-year-old boy with a stutter, and foreshadows the dangerous plot that will unfold. The book is set in 1959 Memphis. Little Man has agreed to take over his best friend Rat's paper route for the month of July while Rat is away. Rat's real first name is Art, but Little Man can't push the "A" sound out of his mouth. Consequently, he says, "my stuttering makes me the best nicknamer in Memphis."
Vince Vawter drew on his own experiences to fashion the character of Little Man. "My first recollection of my stutter is just before I was five. I have been stuttering—sometimes fiercely, sometimes gently—for more than sixty years now," he says in the Author's Note at the end of the book. "Stuttering manifests itself most cruelly during childhood, creating a lonely and baffling experience just at a time the world is beginning to open and expand."
Paperboy allows us to enter the world of Little Man and emphathize with the pain and problems that his stuttering presents. The adults he encounters only partially understand him. His parents are kind but confused about what to do. Mam, the African-American housekeeper, looks after Little Man, trying to keep him away from Ara T., a disreputable junk collector. Mrs. Worthington, an alcoholic homemaker who is on Little Man's paper route, is friendly but does not recognize Little Man's incipient adolescent desires. Most of his other customers barely talk to him.
Mr. Spiro, a retired merchant marine, is the exception; he befriends Little Man and gives him a chance to have genuine conversations with a grown-up stranger. Mr. Spiro's house is filled with books, and he encourages Little Man to ask him questions. For instance, "Why do s-s-s-s-people who can talk right waste so s-s-s-s-many words saying s-s-s-s-nothing?" Mr. Spiro quotes Voltaire: "Speech was given to man to disguise his thoughts." Little Man is stunned: "I burned that sentence on to my brain like Ted Williams's name was burned on to my Louisville Slugger baseball bat."
Mr. Spiro becomes the mentor that most young children wish they had. Mr. Spiro gives Little Man one quarter of a torn dollar bill with the word STUDENT written on the other side. He says that Little Man will get another quarter each week with a different word. Mr. Spiro calls this Little Man's quest for the Golden Fleece. This quest becomes part of the book's mystery.
Paperboy is a fascinating portrait of a young boy transforming his disability into an astute awareness of himself and the world he lives in.
The book builds to a tense climax involving Little Man, Mam, and Ara T. After this encounter, the summer ends with Little Man returning the paper route to his friend Rat. On the first day back at school, Little Man reflects on the summer's mysteries: "My math teacher told us on the first day that we'd be working with Unknowns. It doesn't seem fair to pile more Unknowns on top of all the Unknowns I already have. But that's seventh grade for you." In the end, we also finally learn Little Man's real name. After he describes himself in front of his class, he reflects on his performance: "I stuttered about the same as always with all the gigantic pauses and funny sounds coming out around the words but I didn't pay any attention to how my classmates looked at me and didn't try to figure out what they were thinking. And I said exactly what I wanted to."
Paperboy is a fascinating portrait of a young boy transforming his disability into an astute awareness of himself and the world he lives in. Like Huck Finn and his adventures on the Mississippi, Little Man and his paper route etched this Memphis world permanently in our memories.
You can purchase the book here on Amazon.
Michael K. Smith, Ph.D., is owner of TESTPREP EXPERTS (www.testprepexperts.com ) which prepares students for standardized tests such as the ACT and SAT. He is also a consultant to Discovery Education Assessment. He can reached at mike@testprepexperts.com.
Related posts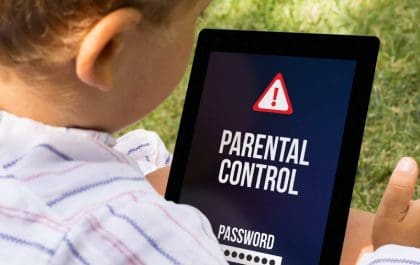 Set Up a Parental Control for Online Safety
Have you ever wondered how long your children spend in front of a device without your supervision? Yes, it is…
Adopt A Life, Save A Life
By Jeff Ashin, CEO, Young-Williams Animal Center. Photo by: Young-Williams Animal Center Are you or your child thinking of adding…