My Meditation Journey
AlisonMurry, 6 years ago
4 min

read
29
By Kathryn Rea Smith, PH.D.
Each February for the past nine years, I have attended an annual 3-day meditation retreat with a group of Knoxville friends held at St. Mary's Sewanee Center. Most of the retreat, including meals, is held in silence, and twice daily we meditate as a group. Many of my retreat friends have a regular meditation practice and have spoken compellingly of the benefits of daily meditation. Each time I returned from the retreat I would think about starting to meditate on a regular basis but never did. I simply could not figure out how to fit it in to my busy schedule.
Following this year's retreat, however, I was in a decidedly different frame of mind. I found myself more receptive to the idea of regular meditation because I had experienced some disruptive and persistent physical and personal problems that had "thrown me off my game". I decided to start with a modest goal—meditate for 12-15 minutes prior to bedtime. I found this amount of time to be doable for me. After four or five months, I wanted to step up my practice but was doubtful I could do so on my own. This is where Claudio Barrientos, director of the Mindful Center Knoxville (http://themindfulcenter.com), entered my life.
Four times a year, Claudio offers an 8-week Mindfulness-Based Stress Reduction (MSBR) course. Developed by Dr. Jon Kabat-Zinn at the University of Massachusetts Medical Center, MSBR is a program which includes weekly meetings, instruction in different types of meditation, homework assignments, and recordings of guided meditations to use at home for such things as body scans and mindful yoga. I am currently enrolled in Claudio's summer course which runs through the end of August. The next 8-week course starts in late September. For those who are curious about MSBR but not ready or able to commit to an 8-week course, Claudio offers periodic one day courses, the next of which will be on September 12th.
Claudio is an excellent teacher: articulate, energetic, optimistic and encouraging. He listens with compassion as his students pose questions about obstacles encountered in developing a meditation practice. As a daily meditator, he practices what he preaches. He is familiar with the challenges of implementing and sticking with a meditation practice, but he also speaks from personal experience to the benefits that come with practice: reduced reactivity to stress, increased ability to cope with physical and emotional pain, and a greater overall sense of calmness and peacefulness.
Because of my meditation practice, I am coping better with some of the undesirable things in my life that I cannot fix or change.
The course that I attend has a great group of participants. On the first day, Claudio asked us to tell the group why we were REALLY there. Stated reasons included a desire for help with anxiety, insomnia, chronic pain, addiction recovery, stress and trauma. Some participants were brand new to meditation, and others wanted to rejuvenate a meditation practice that had grown tepid. We were told that for the duration of the course we would be meditating for 35 minutes a day, either all at once or broken into two or three sessions throughout the day. We learned about "mini-meditations" and "mindful-breathing", practices that can easily be done at any point during the day to bring calming awareness to one's body. We were instructed to set up a special space in our home for meditation.
In class, participants are encouraged to reflect upon and discuss barriers to daily meditation (e.g. "I was too busy that day and ran out of time") but also to share successes. For me, a breakthrough occurred when I realized I prefer non-guided seated meditation to guided forms which involve listening to an instructor. We are encouraged to "sit with" feelings and unpleasant bodily sensations as they arise. We are learning that we do not have to deny or resist our inner experiences but instead can observe them as they are occurring and discover their temporary, transient nature. Even chronic pain when approached through mindfulness meditation can become easier to bear.
Meditation is already making a difference in my life. Because of my meditation practice, I am coping better with some of the undesirable things in my life that I cannot fix or change. One day at a time, I will keep moving forward with my practice, grateful for the support of my meditating friends and teachers like Claudio.
Kathryn Rea Smith, Ph.D. is a private practice psychologist specializing in psychological assessment and parenting consultation. Dr. Smith can be reached at kerea@aol.com.
Related posts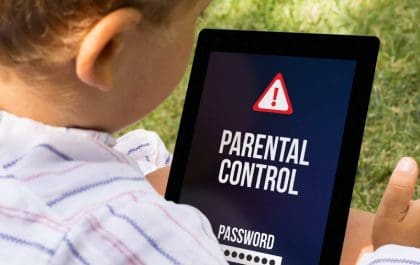 Set Up a Parental Control for Online Safety
Have you ever wondered how long your children spend in front of a device without your supervision? Yes, it is…
Adopt A Life, Save A Life
By Jeff Ashin, CEO, Young-Williams Animal Center. Photo by: Young-Williams Animal Center Are you or your child thinking of adding…