An Unexpected Treasure In Tennessee's Upper Cumberland
AlisonMurry, 6 years ago
4 min

read
36
By Alison Murry, Isha Foundation
The Isha Institute of Inner-sciences is a breathtaking mountain retreat providing stress relief, rejuvenation and outdoor recreation situated on Tennessee's spectacular Cumberland Plateau, a scenic two hour drive from Knoxville.  The Insitute is a world-class yoga center offering classical yoga and meditation classes from beginner to advanced levels for both adults and children. Guests journey from around the globe to visit this unique destination to relax, reflect, and reconnect with nature in this tranquil oasis nestled in Tennessee's spectacular Upper Cumberland.
Free Yoga Day Each Month & Tours Daily
As a commitment to bring wellbeing to the local communities, Isha Institute offers daylong free yoga classes every month called Free Yoga Day.  Free yoga and guided meditation sessions include Isha Kriya guided meditation class (ages 12+), Nada Yoga (Aumkar) "the yoga of sound" (ages 7+), Upa Yoga (ages 7+) a simple rejuvenating Hata Yoga session that  enlivens the body as well as soothing and lubricating the joints, and Yoga Namaskar (ages 7+), an energizing practice that also regenerates and protects the spine.  All of these classes offer simple but powerful practices that you can take home and do on your own.   Some free sessions are also offered daily, visitors can inquire with the welcome center for a daily schedule.
The Isha retreat center also offers campus tours daily that includes a visit inside the free-spanning Mahima dome.  At 39,000 square feet, Mahima is the largest yoga and meditation hall in the western hemisphere—it a breathtaking experience to step inside this wide-open, peaceful sphere!
Explore Pristine Forested Trails & Waterfalls
The Isha retreat center also offers myriad opportunities for self-guided hiking and mountain biking on forested trails winding throughout nearly 1400 acres, including several light hikes to one of many beautiful bluff vistas or waterfalls. The center's five miles of mountain biking trails have been professionally classified from beginner to intermediate skill levels, with steep climbs, water features, and tight switchbacks on the more challenging portions. The trails are part of an expanding network of over 15 miles of hiking and biking open to the public daily.  Just drop by the welcome center to sign-in and get a trail map.
Weekend Relaxation & Extended Retreats
Overnight stays include the option of semi-private cabin accommodations, or private studio accommodations.  All stays include home-cooked vegetarian buffet meals.  Extended retreat packages feature options include Ayurvedic rejuvenation consultations and therapies; guided hikes and adventure outings to nearby caves, rivers and falls; and cooking classes to bring home some of your favorite vegetarian delights!  Learn how to mix the pungent, tangy spices of the East, culture farm-fresh milk into yogurt, roll vegetarian sushi, or bake homemade sourdough bread in the Isha center's popular, international kitchen.  Inquire with our office about booking a customized retreat for a group of your friends or family.
Isha Summer Program for Children—A Weeklong Residential Camp Just for Kids
Offered by highly-trained Isha Foundation teachers trained under the guidance of Isha founder and yogi, Sadhguru, Isha Summer Program for Children is an 8-day, residential summer camp that introduces yoga to children through an exploration of fun, love and joy. The program offers simple, life-enhancing asanas (yoga postures) and kriyas (inner energy processes) that support and nurture your child to develop and maintain optimal health and inner peace.
Specially-designed for children ages 7-13, this enriching program will bring the subtleties of life into your child's awareness through exposure to nature, conservation, and hands-on arts, science and team activities.  Children become more responsible and responsive to individuals and situations, develop a love and respect for the interconnectedness of life, and improve their overall health, wellbeing, and confidence.
Isha Summer Program for Children celebrates the natural gifts within every child, encouraging and nurturing a sense of wonder. The program ignites a passion for self-directed exploration and encourages your child to meet new friends, uncover hidden talents, and explore new cultures.
Isha's children's camps are hosted in the natural beauty and serenity of the Isha Institute.
This summer yoga retreat for kids is a unique possibility for every child to experience a joyful blossoming of his or her natural potential. Participants also report enhanced physical, mental and emotional wellbeing following the program, including better concentration and memory, more focus, and improved mind/body coordination. The practices learned are also an effective preventative for obesity, asthma, sinusitis and other chronic ailments.
For over 35 years, under the guidance of world-renowned yogi, Sadhguru, Isha Foundation has offered the benefits of classical yoga and meditation to over 7 million people around the globe.  The Isha Institute is open year-round, including weekends and holidays, except for closures during special programs.  For further details on the Isha retreat center and the programs offered, visit IshaUSA.org or call 931-668-1900.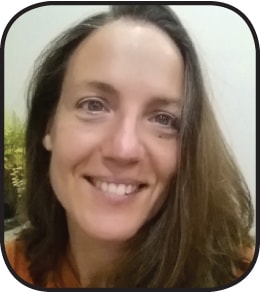 Isha Foundation, established in Coimbatore, India, is a non-profit public service organization dedicated to human well-being. The inspiration behind Isha Foundation is Sadhguru, a realized yogi, master and mystic, prominent spiritual leader and visionary humanitarian.
Related posts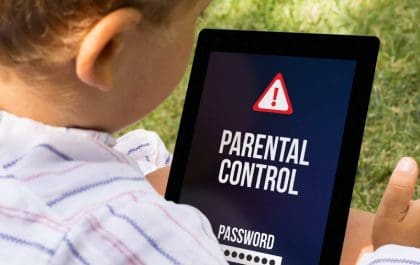 Set Up a Parental Control for Online Safety
Have you ever wondered how long your children spend in front of a device without your supervision? Yes, it is…
Adopt A Life, Save A Life
By Jeff Ashin, CEO, Young-Williams Animal Center. Photo by: Young-Williams Animal Center Are you or your child thinking of adding…