Let's Get Creative!
AlisonMurry, 9 years ago
4 min

read
334
Did you know that children who participate in arts and culture are better educated, score higher on standardized tests, and realize an increase of 400% in their creativity ratings?  As a matter of fact, visual arts students scored an average of 47 points higher in math and 31 points higher on the verbal sections of the SAT.  Students with four years of music coursework scored an average of 49 points higher on the verbal and math portions of the SAT.
Free In-School Arts & Culture Activities
The Tennessee General Assembly knows those statistics, so they have made it possible through the Tennessee Arts Commission's Student Ticket Subsidy program for local arts organizations to provide 100,000 hours of educational programming to local school children at no charge to the county, the school, the parent, or the child.  The program is funded through an ingenious mechanism that allocates a percentage of the sale of specialty license plates (vanity tags) so that all of Tennessee's children can enjoy the arts via either school field trips or in-school performances.  If your child is enrolled in a public school, his teacher has probably already applied to the program through the Arts Commission in Nashville.
Free-Out of School Arts & Culture Activities
To augment the arts experiences available through the schools and because education is their mission, 30 Knox County arts and culture organizations have opened their doors to all Knox County children when accompanied by one paying adult. For some events, one paying parent (or aunt or grandparent or friend) can bring in up to three children for free (or a penny each); for other events, all attend for free!
For instance, on Sunday, September 9 a paying adult can take a child to the Knoxville Zoo for a penny!  Visit www.penny4arts.com to find out how you can get free tickets for your children to visit the Tennessee Valley Fair on Tuesday, September 11.
"Did you know that children who participate in arts and culture are better educated, score higher on standardized tests, and realize an increase of 400% in their creativity ratings? "
Buy the best seat in the house at the Tennessee Theatre for any one or ALL of 21 Knoxville Symphony Orchestra concerts and bring up to three children to sit in the seats right next to you for free.  Introduce your children to opera at either Die Fledermaus or The Girl of the Golden West, produced by the Knoxville Opera or take them to The Little Prince, A Raisin in the Sun and A Christmas Carol at the Clarence Brown Theatre.
The East Tennessee Historical Society Museum is always free for children, but through the Penny4Arts program, the ADULT also gets free admission.  The Frank H. McClung Museum on the University of Tennessee campus is also free every day – but if you come on Sunday, October 21, expert archeologists and geologists will help identify and tell you all about the fossils, rocks, bones, and artifacts that your children may have found while playing in the backyard.
On Sunday, September 23, take the children up to the Knoxville Botanical Garden and Arboretum from 1:00 PM until 5:00 PM for their Fall Festival!  Don't forget to break away on Friday evening, September 14 to the World's Fair Park Amphitheater for Wild Thyme Players' Duels and Desserts 2: Back for Seconds, a wonderful mix of performances and activities for children and adults. On the last Saturday of every month (September 29, October 27, etc), WDVX performs a free live music show called Kidstuff from 10:00 AM until 11:00 AM in their studios at the Visitors' Center studio in downtown Knoxville.
Open the door to your child's creativity while helping make them better students and better citizens.  Through Penny4Arts programs, you can be sure your children have every opportunity to enjoy and experience the transforming power of arts and culture for free.
To receive a weekly email update on current Penny4Arts activities, visit www.Penny4Arts.com and fill out the registration form.
Penny4Arts is a program of the Arts & Culture Alliance, a membership-driven organization located in the Emporium Center in downtown Knoxville.  Its mission is to serve and support a diverse community of 300 artists and 100 local arts and culture organizations.  To find out more about the Arts & Culture Alliance, visit www.knoxalliance.com or www.theemporiumcenter.com.
Related posts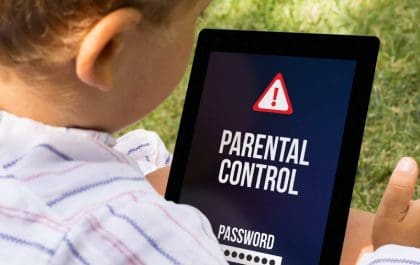 Set Up a Parental Control for Online Safety
Have you ever wondered how long your children spend in front of a device without your supervision? Yes, it is…
Adopt A Life, Save A Life
By Jeff Ashin, CEO, Young-Williams Animal Center. Photo by: Young-Williams Animal Center Are you or your child thinking of adding…