By Tracey Matthews, Knox County Schools Supervisor of Family and Community Engagement
Contributing writer:  Eliott Reese and Mary Frances Street, KCS Family and Community Engagement, University of Tennessee Student Interns
Even though school may be out for now, there are still plenty of opportunities for our children to continue reading and writing this summer! There are moments every day, even during summer days, where we can foster our children's reading and writing through fun, family activities. Whether it's playing word games together or writing a letter to your child's favorite author, we can add activities to our summer fun that also encourage and strengthen reading, vocabulary, and writing skills. Check out these fun and creative ideas!
Fun Reading Ideas
Read the comics in the newspaper.
Have your child read pre-highlighted sections of the newspaper to you or magazines in the car.
Have your child find and read books about their future career interests.
Read at a local nursing home, veterans' home, or senior citizen facility.
"STOP, DROP, & READ" for 20 minutes through each day (StopDropRead.org).
Learn and recite a memorized poem.
Read to your children.
Have your child read to you.
Read in unusual places (e.g. fill bathtub with pillows or create an indoor tent made with sheets and chairs, etc.)
Create a new dish for the family by reading and following the directions to a new recipe.
Start a family or neighborhood book club.
Set and stick to a reading goal (e.g. 20 minutes a day; 50 pages a week; one book a week, etc.).
Play word board games such as Scrabble or Boggle.
Take a trip to the local library during reading time.
Sign up child for an e-newsletter on a topic that interests them.
Create a "Reading Nook" in the house that is well lit, cozy, and reserved for "Reading Only."
Match articles cut from newspapers with their correct headlines.
Listen to books on tape and follow along with the book.
Follow a 10-week summer reading activity guide. Visit readingrockets.org/article/391/ for an example.
Fun Writing Ideas
Create a haiku and use sidewalk chalk to write it in your driveway or on the sidewalk.
Create a comic strip with word bubbles.
Start a daily journal or diary.
Write a story using pictures from magazines.
Create a picture book using the words from a favorite song.
Write and learn the words to a new song.
Write letters to school pals or relatives who live far away.
Write a business plan for a summertime business idea or a future business dream. Visit teachingkidsbusiness.com/business-plan-program.htm for more information.
Improve your keyboarding skills and speed.
Create a fire escape plan.
Interview senior family members and write their memories in a "Family History Book."
Allow your child to be in charge of adding items to a grocery list posted to your refrigerator.
Have your child write a letter to their favorite author.
Write a letter to the president of a company to express your pleasure (or concern) with a product or service.
Write a letter to the President of the United States, your state or federal representatives, school board member, etc.
Write a new riddle.
Write a new nursery rhyme using the rhythm/beat of a traditional nursery rhyme.
Create a scavenger hunt and let your child write the clues.
Give your child a calendar and encourage them to write down the important assignments, summer activities, birthdays, etc.
Design and create bookmarks using favorite quotes.
Make a joke book. More info at childrens-books-and-reading.com/joke-book.html.
Write a song for the summer John Lennon Songwriting Contest. Visit jlsc.com/index.php for details.
Create a summer travel diary.
Create a "Soundtrack for My Life." Visit readwritethink.org/parent-afterschool-resources/activities-projects/soundtrack-life-30313.html for more information.
Write a first resume. Visit readwritethink.org/parent-afterschool-resources/activities-projects/writing-first-resume-30304.html for more information.
Fun Reading/Writing Ideas
Write and perform a play for family and friends.
Make a new friend by getting a pen pal. Visit friendship-by-mail.com/pen-pals-for-kids.html for more information.
Send a letter, email or card through the "A Million Thanks" organization, which provides opportunities to show appreciation to our servicemen and servicewomen in the military.  More information at amillionthanks.org.
Research and write about your family history and create a family tree or write a family biography.
Host a family karaoke night and have your child write the words to the featured song – be sure to include his or her favorites.
Play crosswords and word searches with your children.
Watch a movie based on a book that your child likes and compare the two.
Complete Mad Libs together. Visit madglibs.com for more information.
Hold a viewing party for a movie and write and share reviews about the movie.
For more information, please visit the Family and Community Engagement at knoxschools.org.
Related posts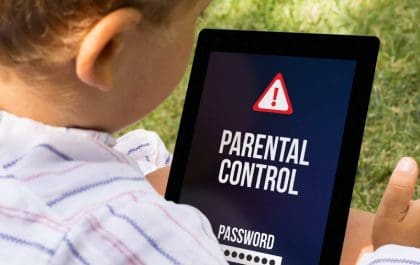 Set Up a Parental Control for Online Safety
Have you ever wondered how long your children spend in front of a device without your supervision? Yes, it is…
Adopt A Life, Save A Life
By Jeff Ashin, CEO, Young-Williams Animal Center. Photo by: Young-Williams Animal Center Are you or your child thinking of adding…