Connor Kirk, South-Doyle High and the top high school seller, draws a winning name for one of dozens of prizes given away to sellers, staff members, and coordinators during the luncheon. Scott Bacon, left, waits for the drawing, while Mary Kerr holds the favorite prize – a brand new iPad given to the lucky student winner.
The Knox County Schools held a celebration and appreciation luncheon on Wednesday, November 7 to announce the to-date sales totals, recognize top-selling schools and students, corporate sponsors and coordinators for a successful 2012 campaign for "The Original Knox County Schools Coupon Books."
Representatives from the coupon book's seven corporate sponsors – U.S. Cellular, Rusty Wallace Honda, Rusty Wallace Kia, Junk Bee Gone, Stanley Steemer Carpet Cleaners, First Tennessee Bank and Comcast – attended the celebration, which was held at the Sarah Simpson Professional Development and Technology Center.
"The Original Knox County Schools Coupon Books" provide funds to meet school needs identified by parents, teachers and school administrators. Students sold 153,642 coupon books this year which represented a profit of $1,355,122.44. Since 1989, over 3 million coupon books have been sold to raise more than $27 million for Knox County students.
Violina Turcan of Powell Middle School sold 300 books and received her award from Superintendent McIntyre and Mary Kerr, Public Affairs Office.
"The program was established in 1989 as a way to provide discretionary funds for schools to use to meet needs identified by parents and teachers," said Scott Bacon, the Knox County Schools supervisor of business partnerships. "Since its inception, the coupon book program has been widely embraced by middle and elementary schools and the funds generated have become a primary resource for improving technology and playgrounds in schools across the county. Parent and community support have made the Knox County Schools Coupon Book program the most successful program of its kind in the nation."
Cassie Norris, Copper Ridge Elementary, received the Abby Gibson Award for Top Seller in the district. Ms. Jennifer Gibson presented the Abby Gibson Award to Cassie who sold 330 books.
The coupon books cost $10.00 with $7.90 going to the school where the book is sold. Schools with a high number of economically disadvantaged students share $.72 from the sale of each book. Ebook subscriptions for all Knox County Schools' libraries are funded by $.13 of the proceeds, and another $.07 funds the "Schooled for Success" program, an eighth grade career awareness initiative in each Knox County middle school. The cost of printing is $.63 per book. Only $.55 of the book's cost goes to cover administrative and student incentive cost.
Related posts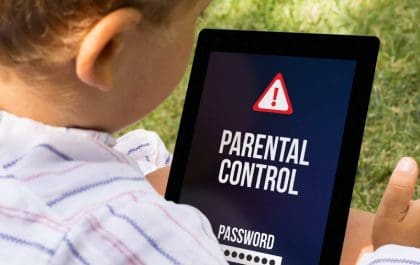 Set Up a Parental Control for Online Safety
Have you ever wondered how long your children spend in front of a device without your supervision? Yes, it is…
Adopt A Life, Save A Life
By Jeff Ashin, CEO, Young-Williams Animal Center. Photo by: Young-Williams Animal Center Are you or your child thinking of adding…