The gift of reading
AlisonMurry, 9 years ago
2 min

read
26
 By Erin Nguyen, Children's Department, Knox County Public Library
Thank You, Bear
By Greg Foley
Reading level: PreK – 2nd
In this sweet story of friendship, Bear's gift to Mouse may seem to others to be just an ordinary box, but to Mouse it means so much more.
Giving
By Shirley Hughes
Reading level: PreK – 2nd
From a smile to a special treat to a kiss, a young child learns about the wide variety of gifts that can be given to those around you.
Simple Gifts
By Chris Raschka
Reading level: 1st – 4th
Award-winning artist Raschka beautifully illustrates this version of the traditional Shaker hymn about the gifts of freedom and simplicity.
Grandma's Gift
By Eric Velasquez
Reading level: 1st – 4th
Young Eric spends winter break with his grandmother receiving the special gifts of beautiful art, time spent together, and the inspiration for his future career.
Touch Blue
By Cynthia Lord
Reading level: 3rd – 7th
Will Tess's family be able to give the foster child they've taken in the greatest gifts of all – a family and a home?
11 Birthdays
By Wendy Mass
Reading level: 3rd – 7h
After a fight keeps Amanda from celebrating her eleventh birthday with her best friend, she slowly discovers what a gift friendship really is when she's forced to relive that same day over and over until she gets it right.
A Season of Gifts
By Richard Peck
Reading level: 5th – 8th
When sixth-grader Bob and his family move into a new town feeling a little lost, they discover that not all gifts are wrapped up with bows thanks to their eccentric neighbor Mrs. Dowdel and her unusual ways.
The Gift of the Magi
By O. Henry
Reading level: 5th – 12th
Through sacrificing their most treasured belongings, a young husband and wife learn that giving a gift can be just as special as receiving one.
Re-Gifters
By Mike Carey
Reading level: 7th – 10th
When martial arts champion Jen "Dixie" Dik Seong gives a priceless birthday gift to her crush, she starts a chain of recycled gift giving that shows her the true meaning of friendship and loyalty.
13 Little Blue Envelopes
By Maureen Johnson
Reading level: 8th – 12th
When her Aunt Peg gives her 13 blue envelopes filled with money and instructions for a journey through Europe, seventeen-year-old Ginny soon learns that her aunt has given her not only the trip of a lifetime, but also the opportunity to find her confidence and herself.
For library information please visit: www.KnoxLib.org.
Related posts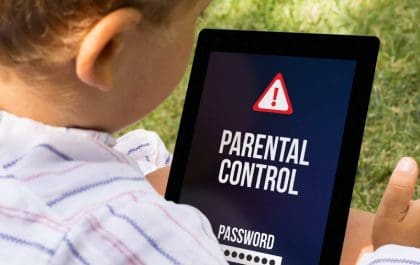 Set Up a Parental Control for Online Safety
Have you ever wondered how long your children spend in front of a device without your supervision? Yes, it is…
Adopt A Life, Save A Life
By Jeff Ashin, CEO, Young-Williams Animal Center. Photo by: Young-Williams Animal Center Are you or your child thinking of adding…