Dear Knox County Schools' families 3
AlisonMurry, 9 years ago
1 min

read
27
By Dr. Jim McIntyre, Superintendent of Knox County Schools

Dear Knox County Schools' Families,
While I may not be the first, let me be among the many to wish you a very Happy New Year!
The New Year signifies a rebirth and anticipation of a fresh beginning to a new year.  But it is also a celebration of the previous year coming full circle and recognition of accomplishments.  We have experienced tremendous accomplishments during 2012, such as positive gains in virtually every quantifiable student academic outcome measure.  Additional information on our academic progress can be found at knoxschools.org.
As we head into the New Year, we too are making our share of resolutions.  On Thursday, January 17, I will be delivering my second annual State of the Schools Address.  This report will outline our goals and objectives for the coming year, as well as highlight the additional work necessary to provide our students with an excellent education in today's increasingly competitive global environment.  The event is open to the public, so I hope you will make plans to attend on January 17 at 6 p.m. at Powell High School, located at 2136 West Emory Road in Powell.
Thank you, in advance, for your support of public education as we begin a new year.  Your support of our young people is critical as we work together to achieve our very ambitious goal of Excellence for All Children.
Sincerely,
Dr. Jim McIntyre
Superintendent, Knox County Schools
Related posts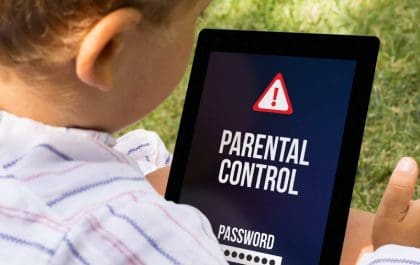 Set Up a Parental Control for Online Safety
Have you ever wondered how long your children spend in front of a device without your supervision? Yes, it is…
Adopt A Life, Save A Life
By Jeff Ashin, CEO, Young-Williams Animal Center. Photo by: Young-Williams Animal Center Are you or your child thinking of adding…