Dear Knox County Schools' families 5
AlisonMurry, 9 years ago
3 min

read
24
By Dr. Jim McIntyre, Superintendent of Knox County Schools

Dear Knox County Schools' Families,
As you are making summer plans, Knox County Schools is preparing for fiscal year 2014, which will begin on July 1, 2013 and run through June 30, 2014.
At the second annual State of the Schools Address last month, I shared four priority areas that we will specifically focus on for the fiscal year 2014 budget which include:
School Safety – In light of the Sandy Hook Elementary tragedy, and based on feedback from parents, teachers, and staff, I have publicly called for the Knox County Schools to have at least a foundational level of school security resources at every school, including:
A current-generation video camera system,
A school access control strategy (camera/buzzer system, secure entry vestibule, and/or keyless entry system), and
An armed, uniformed School Resource Officer or School Security Officer at each of our schools.
Instructional priorities – Continue focus on early literacy efforts, teacher supports and professional development along with magnet and community schools. Enhance interventions, tutorial services and academic enrichment for students because they are proven to be successful in cultivating positive gains in student outcomes.
Teacher Supports –Currently, Knox County Schools is ranked 37th in the state for teacher compensation. Knox County's teachers can, and often do, go to surrounding school systems and immediately make as much as $8,000 to $9,000 more. We must build a structure throughout the district for teacher compensation so it is more competitive regionally.
Instructional Technology – Access to technology that will be a tool for both students and educators to accelerate learning, close achievement gaps, and ensure that each and every student in Knox County Schools is given the same opportunity for academic success (This will also be in preparation for the 2014-15 school year when Partnership for Assessment of Readiness for College and Career (PARCC) testing, which will replace the TCAP, will be administered exclusively online.).
As the district moves forward with its plans for the future, I also announced plans to rollout a "School Technology Challenge" where ten schools within the district will pilot a one-to-one technology initiative where one technology device will be provided to each student and each teacher. This endeavor will allow the Knox County Schools to demonstrate the power and importance of instructional technology in schools and give the district and community real life examples of how technology can positively impact instruction and student achievement.
I encourage you to visit our website at knoxschools.org  for the latest news and information related to our upcoming budget process. I am very proud of our progress throughout Knox County Schools as we strive to reach our ambitious goal of Excellence for All Children. Please do not hesitate to call us at (865) 594-1800, if we can be of assistance to you.
Sincerely,
Dr. Jim McIntyre
Superintendent, Knox County Schools
Related posts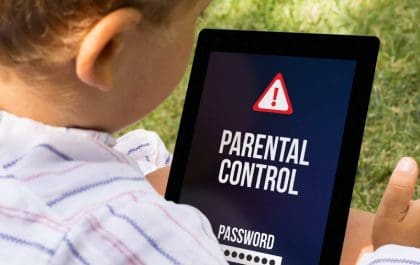 Set Up a Parental Control for Online Safety
Have you ever wondered how long your children spend in front of a device without your supervision? Yes, it is…
Adopt A Life, Save A Life
By Jeff Ashin, CEO, Young-Williams Animal Center. Photo by: Young-Williams Animal Center Are you or your child thinking of adding…