Keep the joints moving: Children with arthritis can excercise
AlisonMurry, 8 years ago
3 min

read
36
by John Frederick Wolfe, M.D.
Exercise is always a hot topic in the media these days, but exercise for children with arthritis is a topic that needs discussion. Children get arthritis, too. Once that diagnosis has been made, it is very important to keep muscles strong and joints mobile. A rheumatologist can make a diagnosis of one of the many different kinds of arthritis that exist in children. These different types of arthritis are addressed on very specific individual bases. Some types of inflammatory arthritis require rest and heat with very, very gentle range of motion exercises. Other types require a good exercise program with stretching and muscle strengthening to get these kids functioning as normally and being as active as possible.
Exercising in water is the single best activity for patients with all types of arthritis. Swimming is a phenomenal exercise that allows every joint and muscle to be used with very little pressure and impact on the joints. Pediatric physical therapists can teach parents and children how to do the exercises, which can be performed in any pool that is available. In the summer, it is quite easy to exercise in water, as there are many outdoor pools, and the gets warm with the sun. In the winter, it is more difficult to find an indoor pool that is well heated for the young arthritis patient, but they can be found and are very accommodating to patients with juvenile inflammatory arthritis.
"The single best exercising for all types of arthritis is in the water."
When a pool is not available, some of the exercise programs, such as yoga and tai chi, are excellent ways for young people to obtain great motion and strength without damage and without high impact on the joints. The Arthritis Foundation has programs led by people who are trained to teach tai chi and yoga and can educate parents about these activities. Parents can, then, help their children participate in sports by choosing activities that are not high impact. For example, sports such as golf and swimming are two activies which can allow young students to be on a sporting team with low impact experiences.
Recognizing that warming up and stretching helps prevent injuries is true for those who are exercising in any way and can be very useful in preventing injuries, which might lead to arthritis in these young people as they grow older. There is no sport that does not benefit from a stretching warm-up program before being engaged in. While everyone is anxious to get started in whatever they are doing, it is most important that the parents and families help educate the children about warming up and stretching prior to exercise. This is the way to enjoy the exercise, be successful and prevent long-term damage. The Arthritis Foundation has a program called PACE which stands for People with Arthritis Can Exercise and serves as a good source of help and hope for children with arthritis ( http://www.arthritis.ca/page.aspx?pid=1286 )
Dr. John Frederick Wolfe, a North Carolina native, received his undergraduate degree from Duke University in Durham, North Carolina, and graduated with an MD degree from the University of North Carolina at Chapel Hill.  His internship and residency was in Internal Medicine at the University of Missouri in Columbia, as was his fellowship in Rheumatology.  He was on the faculty of the University of Missouri until he and Dr. Donna M. Winn founded the practice of Rheumatology Consultants, PLLC in 1979.  He is board certified in Internal Medicine and Rheumatology.
Related posts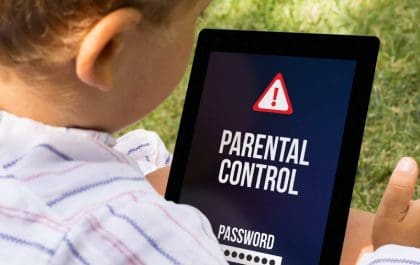 Set Up a Parental Control for Online Safety
Have you ever wondered how long your children spend in front of a device without your supervision? Yes, it is…
Adopt A Life, Save A Life
By Jeff Ashin, CEO, Young-Williams Animal Center. Photo by: Young-Williams Animal Center Are you or your child thinking of adding…