Dear Knox County Schools' families 11
AlisonMurry, 8 years ago
4 min

read
31
By Dr. Jim McIntyre, Superintendent of Knox County Schools

Dear Knox County Schools' Families,
We are well into our school year, and as I continue to visit classrooms and solicit teacher feedback, I see creative and engaging instruction, growth of personalized learning environments and full implementation of Common Core State Standards.  This process also reminds me of an important aspect of education: To educate the whole child, instruction in the classroom must be supported and reinforced in communities and at home.
The Knox County Schools has numerous services that can help parents and caregivers provide a supportive learning environment at home.  Visit our web site at knoxschools.org and click on "Parents" for more information.
Also, please make note of our annual Parent Conference on October 12, 8:00 a.m.-3:30 p.m., at Central High School, which is located at 5321 Jacksboro Pike.  This year the parent conference will be combined with the Knox County Schools Transition Fair for parents of students with disabilities.  The event is free of charge, and child care for ages 3-11 is provided by Shades of Development at no cost with advance registration.  Registration ends on October 7, so register today at engagement.knoxschools.org.  Special thanks to Knoxville Parent magazine for their sponsorship and support of this year's event.
In the spirit of educating the whole child, the Parent Conference and Transition Fair will offer parents and caregivers information on many aspects of parenting and supporting their students at home.  Workshop presenters will share information on topics including these:
Building good study habits
Helping students with homework
Preparing for kindergarten and college
Understanding social media
Identifying bullying
Helping struggling learners at home
Finding community resources
Managing difficulties
Preparing for Individual Education Program meetings
Creating a meaningful life
Understanding special needs trusts and conservatorship
And many more topics.
Additionally, the keynote address, Resilience: How to Give Kids this Key to Success, will be presented by respected family physician and childcare advocate, Deborah Gilboa, M.D., and a general session will provide parents with easy-to-understand information about the Common Core State Standards.
New this year at the conference is a Parent Help Desk area.  In the library at Central High School, experts from various specialties at the Knox County Schools will be available for face-to-face interaction with parents.  They will be ready to discuss topics including middle and high school transitions; advanced and dual enrollment classes; identifying learning disabilities; finding scholarships; navigating technology in the Knox County Schools; and more.  I believe this addition to the Parent Conference and Transition Fair will help parents overcome any barriers to student learning and success.
We work diligently every day to provide an excellent education for every child, and we want to encourage parents and other members of the community to provide input into our strategic planning process for the next five years.  Through October, we will reach out to our students, parents, teachers and other stakeholders to ask what's good; what's not; and what's next?
We want to learn how you believe the schools performed during the past five years, where you see challenges and what the Knox County Schools should focus on for the next five years to reach excellence for every child.
Strategic Planning Meetings, called Insight Sessions, are scheduled for the following times and places, and child care will be provided.  I invite you to attend and provide your insight:
October 3 – 6 p.m. at South-Doyle Middle School (3900 Decatur Road)
October 7 – 6 p.m. at Carter Middle School (204 North Carter School Road)
October 15 – 6 p.m. at Farragut High School (11237 Kingston Pike)
October 21 – 6 p.m. at Karns High School (2710 Byington-Solway Road)
October 24 – 6 p.m. at Halls Elementary (7502 Andersonville Pike)
October 29 – 6 p.m. at Austin-East Magnet High School (2800 Martin L. King, Jr. Avenue)
Additionally, to follow the progress of the strategic planning process, "follow" on Twitter at @knoxschools2020, and stay updated by visiting knoxschools2020.org.  You also can e-mail your input to knoxschools2020@knoxschools.org.
Educating the whole child is a complex process but one that, with perseverance and purpose, brings powerful results.
As always, thank you for your support of our students, teachers and principals.  With your help, we can achieve our very ambitious goal of Excellence for All Children.
Sincerely,
Jim McIntyre
Superintendent, Knox County Schools
Related posts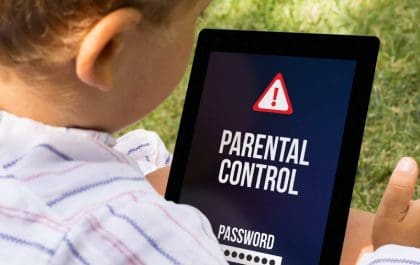 Set Up a Parental Control for Online Safety
Have you ever wondered how long your children spend in front of a device without your supervision? Yes, it is…
Adopt A Life, Save A Life
By Jeff Ashin, CEO, Young-Williams Animal Center. Photo by: Young-Williams Animal Center Are you or your child thinking of adding…