Finding the right resort for your family
AlisonMurry, 6 years ago
5 min

read
34
By Vincent Amico, Owner of Mickey's Travel
Currently there are 28 resorts on Disney's property and just examining all of the choices can be a time consuming task. Remember, there are thousands of people each day staying at every Disney resort. There are no wrong choices, however some will meet your needs better than others
There are a few things you might want to consider when selecting a resort or resorts. Does the resort provide the amenities my family will need? Which resort will give my family the most fun and the best quality experience for my current budget? First thing is to get familiar with the types of Disney resorts.
Walt Disney World resorts are grouped into four distinct resort class: Value, Moderate, Deluxe and Deluxe Villas. Prices vary from under $100 a night to over $1000 per night. Rates are based on bedding and room layout, onsite recreational amenities, services and dining options as well as proximity to the parks
The type of bedding and room types will help narrow down some choices. For some, double beds may be fine and for others they want beds similar to what they have at home. Some parents prefer separation from the kids, so the options at that point are the following: getting two rooms at any resort, a two room suite at a Value resort, or a large suite at a Deluxe resort. Deluxe Villa Resorts offer the most flexibility starting with studios with kitchenettes, or 1 to 3 bedroom villas with living rooms, dining rooms and full kitchens.
Regardless of your choice, you and your family will receive Disney's highest level of guest service and legendary hospitality.
The next question is how much time will I spend at the resort? Coming back for a midday break, many families will enjoy the pool but for some will want something more to do. Having boating, biking, and other amenities adds to the vacation experience. However, as a Disney resort Guest you can visit any Disney resort, while enjoying recreational activities. The one thing you can't do is swim at any other resort's pool.
I remember one mother saying  how everyday she serves the family dinner, gets ups to give them seconds, and even refills their drinks. "I'm on vacation and I want someone to serve ME for a change," says the mother. There are over 300 dining locations throughout Walt Disney World, and many people eat where they are or plan to be. Some people want a selection where they are staying
All the resorts have quick, self-serve, inexpensive dining options. Some moderate resorts and all Deluxe and Villa resorts also offer sit down table service dining. Some Deluxe resorts offer multiple options, such as buffets and character dining opportunities. All resorts have some type of in room options.
For families, traveling with young children can be more work than relxation.An in room babysitting service is offered at all Disney resorts for parent that are wanting some quality grown up time. Disney also has Child Activity centers located at five of the deluxe class resorts that any resort guest can go to. Children's Activity Centers are delightfully themed, supervised play spaces where kids 3 to 12 years of age can watch movies, play games, draw, dine and make new friends. Thinking of staying at a deluxe resort, while having one quality right alone with your spouse may sway your decision.
Next topic to consider: resort locations versus park locations. Walt Disney World is approximately 43 square miles and is roughly the size of the city of San Francisco. No matter where you stay you will never be by "all" the parks. For some of you, transportation or location may be of importance in deciding where to stay. Disney is broken down by five main locations: Magic Kingdom Resort Area, Epcot Resort Area, Wide World of Sports Resort Area, Disney's Animal Kingdom Resort Area, and Disney Springs Resort Area (formerly Downtown Disney)
Once you narrow down your choice of resort, the next decision is to look at the room category. Room categories are usually based on the view at some resorts, and at other resorts it is based on the location of the room. Pricing varies for the type of category.
The Value and Moderate resorts are large resorts and offer preferred views, which are located close to the main building and transportation to the parks. Some offer view specific features, such as pool or water. Deluxe resorts usually offer categories based on the view from a standard view to a theme park view. Most Deluxe Villas do not have room categories.
Of course cost is a big factor, but there is cost and then there's value. Sometimes value can outweigh cost, and certain amenities may enhance the vacation experience. Regardless of your choice, you and your family will receive Disney's highest level of guest service and legendary hospitality.
Be sure to contact LeaAnne Dollar for free expert planning advice on your next Disney vacation: leaanne@mickeystravel.com

Vincent Amico is the owner of Mickey's Travel. Mickey's Travel has been designated by Disney Destinations as an "Authorized Disney Vacation Planner" as a result of our agency's ongoing focus and commitment to planning customized, magical trips to the Disney Parks, Disney Cruise Line® and other Disney vacation destinations worldwide Mickey's Travel is a 100% FREE No Fee travel agency and has been in business for over 20 years sending thousands of families on Disney vacations www.mickeystravel.com
Related posts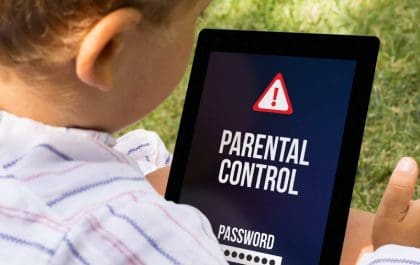 Set Up a Parental Control for Online Safety
Have you ever wondered how long your children spend in front of a device without your supervision? Yes, it is…
Adopt A Life, Save A Life
By Jeff Ashin, CEO, Young-Williams Animal Center. Photo by: Young-Williams Animal Center Are you or your child thinking of adding…