How to Pay for College
AlisonMurry, 8 years ago
4 min

read
30
Article and photo by Liz Stucke, owner of Admissions Prep
 "As the sixth child in my family to graduate from college, my graduation represented a great success for my parents."
One of my favorite college graduation pictures is of my father posing in front of Georgetown's Gothic Healy Hall. He is smiling, the typical proud papa smile, but looking closely, you'll notice that he holds his pockets outstretched to show that they are empty. As the sixth child in my family to graduate from college, my graduation represented a great success for my parents. Not only did their daughter earn a degree, but also they were thrilled to have made it through another round of college payments. I remember my father saying, "Six down, one more to go."
At the time, we laughed, and I really didn't think much about it. But flash forward thirty years and paying for college is no laughing matter. It is a top concern for families considering colleges. Families want to find a great college match for their child in terms of academics, location and social dynamics, but they also need it to be affordable, a stretch maybe, but not an expense that will cause them to go into large debt.
So how can families pay for college? I outline briefly the main two options for financing a college education – Financial Aid and Merit Aid.
Financial Aid
An important part of paying for college comes in the form of financial aid. To qualify for aid, parents will need to complete the Free Application for Federal Student Aid, FAFSA, www.fafsa.ed.gov and the College Scholastic Service, CSS Profile www.profileonline.collegeboard.com. After completing these applications, a family will be given an "Expected Family Contribution" or EFC. For example if a family's EFC is $20,000 and a college sticker price is $50,000, the family has a need for $30,000. Depending on the college, financial aid might cover this $30,000 need in packages of federal and institutional grants, loans and work-study. But not all colleges are equal. See my website, www.AdmissionsPrep.net resources for colleges that claim to meet 100% of financial need. Typically the top tier schools with large endowments are the schools that cover all financial need and even some offer no-loan packages. It is also important to check each college's financial aid application deadline as some Early Decision applications will require the CSS profile to be completed in November.
Merit Aid
For many parents however, the Expected Family Contribution is quite a bit more than they can imagine paying. In these cases, Merit or Academic Aid will be critical in helping pay for college. Merit aid is different from Financial Aid in that it is not based on financial need. Instead it is based on academic achievements such as a student's ACT, SAT scores, and GPA.
While many complaints abound around the college rankings, we can thank them for increasing merit aid. Rankings consider a college's selectivity, which is partially determined by ACT and SAT scores. Colleges want to attract higher scores to boost their rankings. Therefore colleges attract students with high scores (or in some cases just a little higher than the school's average), who might otherwise choose to go to a higher ranked school. For example, consider a student who gains admission to Princeton University. If her family does not qualify for any financial aid, they will be on the hook for the entire tuition. But if this same student is accepted to Denison in Ohio, her family still wouldn't qualify for financial aid, but Denison would likely offer her a substantial merit aid scholarship to attract her high test scores and GPA. A number of schools are gaining reputations for offering high levels of merit aid such as Dickinson in PA or Rhodes in Memphis, TN. Check my website, www.AdmissionsPrep.net Resources for a list of colleges that award merit aid to the highest percentage of students.
Private Scholarships
The only private scholarships I recommend families spend time pursuing are local scholarships, often linked to a high school or local business. In addition to your high school counselors, the East TN Foundation at easttennesseefoundation.org is a resource of private scholarship information. Watch out for Scholarship scams. You should never have to pay to apply for scholarships! Recently, when I asked my father how he and my mom managed to pay for all of our tuition, he replied, "We got to know each of your college's financial aid officers personally. I think I drove them crazy with questions about the best way to fill out the applications and manage paying for seven children." There you have it, when in doubt, call up the colleges and ask.
Liz Stucke, President of Admissions Prep (www.AdmissionsPrep.net) counsels students through the College Selection and Application process. Email questions or set up a free consultation: Liz@AdmissionsPrep.net or call/text 865-951-0639.
Related posts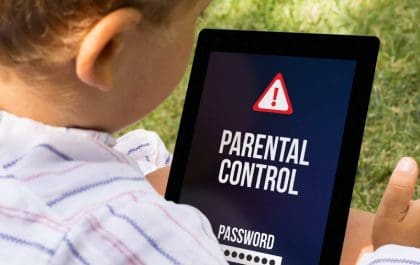 Set Up a Parental Control for Online Safety
Have you ever wondered how long your children spend in front of a device without your supervision? Yes, it is…
Adopt A Life, Save A Life
By Jeff Ashin, CEO, Young-Williams Animal Center. Photo by: Young-Williams Animal Center Are you or your child thinking of adding…