Deciding To Read More
AlisonMurry, 8 years ago
4 min

read
32
By Michael K. Smith, Ph.D.
"Reading can open doors…and these open doors can lead to worlds of infinite interest"
How much do adult Americans engage in voluntary reading? A 2012 survey by the National Endowment of the Arts found that 55% of adults had read at least one book of any type in the past year (books not required by work or school). Of this group, 47% had read at least one novel, play, or collection of short stories or poems. These results prompted two questions: Why should we read at all? Should we decide to read more?
The power of reading is shown in an amusing short novel, The Uncommon Reader, by the acclaimed British novelist and playwright Alan Bennett. The protagonist of the novel is the Queen. One day, while walking her dogs at Windsor Court, the Queen stumbles upon a traveling library in her courtyard. She enters and the librarian asks her humbly what book she would like to borrow. She hesitates. "She had never taken much interest in reading. She read, of course, as one did, but liking books was something she left to other people. It was a hobby, and it was in the nature of her job that she didn't have hobbies." Nonetheless, she takes a novel and returns to the palace to read it.
Then, the Queen starts to become transformed. She becomes so engrossed in the novel that she pretends to have the flu the next day and dismisses her daily appointments. "What she was finding also was how one book led to another, doors kept opening wherever she turned and the days weren't long enough for the reading she wanted to do." To the chagrin of her ministers, she becomes bored with the mundane tasks of the throne as she continues to read. For instance, she is supposed to engage in small talk at public affairs with long lines of her loyal subjects. "How's the weather in Surrey? Isn't the traffic awful?" Instead she asks "What are you reading at the moment?" Flummoxed, few of her subjects had a ready answer to this question. (In fact, what would be your answer if asked this question by the Queen?)
Her audiences become less orchestrated as she looks at her subjects in new ways. To her attendant she notes "You see, Gerald, as they kneel one looks down on the tops of people's heads a good deal and from that perspective even the most unsympathetic personality seems touching: the beginnings of a bald patch, the hair growing over the collar. One's feelings are almost maternal." Gerald is embarrassed and thinks the Queen is off her rocker. "And whereas the Queen herself thought that such feelings probably arose out of her reading books, the young man felt it might be that she was beginning to show her age. Thus it was that the dawn of sensibility was mistaken for the onset of senility."
The Queen evidences one final transformation. "As some of you may know, over the last few years I have become an avid reader. Books have enriched my life in a way that one could never have expected. But books can only take one so far and now I think it is time that from being a reader I become, or try to become, a writer." Her decision leads to a surprising climax to the novel which I won't reveal.
Why should we read? Reading can open doors, as Bennett suggests, and these open doors can lead to worlds of infinite interest: from the magical lands of J. K. Rowling's Harry Potter to the cosmology of the noted science writer Michio Kaku. Why should we read more? As creatures of habit, we find it hard to break our daily routines (as many quickly forgotten New Year's resolutions will soon attest). Reading transports us outside ourselves and into the perspectives of others. "Books are not about passing the time," the Queen chides her minister. "They're about other lives. Other worlds. Far from wanting to time to pass, Sir Kevin, one just wishes one had more of it." This is one resolution that we all should follow in the coming year.
Michael K. Smith, Ph.D., is owner of TESTPREP EXPERTS (www.testprepexperts.com ) which prepares students for standardized tests such as the ACT and SAT. He is also a consultant to Discovery Education Assessment. He can reached at mike@testprepexperts.com.
Related posts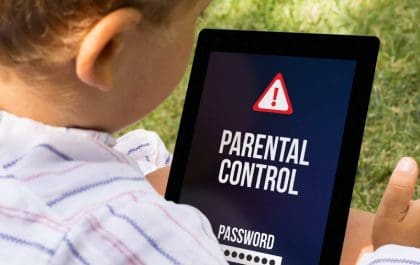 Set Up a Parental Control for Online Safety
Have you ever wondered how long your children spend in front of a device without your supervision? Yes, it is…
Adopt A Life, Save A Life
By Jeff Ashin, CEO, Young-Williams Animal Center. Photo by: Young-Williams Animal Center Are you or your child thinking of adding…