By Erin Nguyen, Children's Department, Knox County Public Library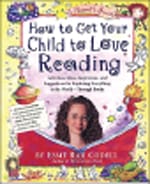 How to Get Your Child to Love Reading
by Esme Raji Codell
Teacher, librarian, and reading expert Codell assists parents of babies through middle schoolers in developing their children into lifelong readers through lists of recommended titles focused on a variety of child-friendly topics as well as ideas and activities to extend the reading experience.
The Barnes & Noble Guide to Children's Books 
selected by Kaylee N. Davis
Children's book specialist Davis has provided over 1000 book reviews designed to help parents find just the right book for their child at every age, and the book is further enhanced with essays written by notable authors and illustrators in the field of children's literature.
1001 Children's Books You Must Read Before You Grow Up edited 
by Julia Eccleshare
You'll never run out of titles to choose from with this great collection of recommended reads, which includes classic and contemporary titles, selected by children's literature experts from around the world.
Raising Bookworms 
by Emma Walton Hamilton
Through creative strategies, tips, and activities, the author provides advice on helping young people discover–or rediscover–the joy of reading.
Help Me Get Ready to Read 
by Susan Marx & Barbara Kasok
In this valuable resource for parents reading aloud to their preschool children in order to prepare them to read on their own, the authors (both educators themselves) provide lists of recommended titles as well as suggested activities for some of the books that further develop pre-reading skills.
The Reading Promise 
by Alice Ozma
You'll be inspired to read aloud to your child, even after he or she becomes an independent reader, by this memoir about Alice and her father, a school librarian, who began a streak of daily reading sessions that lasted until Alice's first day of college (a list of their favorite titles is included).
Book Crush 
by Nancy Pearl
Librarian, lecturer, and NPR contributor Pearl brings her insight for connecting readers with the right books to children and their parents with over 100 lists of recommended titles for children birth to teen which are organized by topics of interest.
A Parent's Guide to the Best Kids' Comics 
by Scott Robins & Snow Wildsmith
Graphic novels, books that tell stories in comic-strip form, have been growing in popularity over the years, and the authors of this book provide reviews and recommendations to guide parents in the selection of age-appropriate titles for their children, with full-color samples from each of the reviewed titles included.
A Family of Readers 
by Roger Sutton & Martha V. Parravano
From the editors of The Horn Book Magazine, one of the leading review journals of books for young readers, comes a book designed to help adults who are passionate about reading share their love of reading with children through recommended titles for both listeners and independent readers.
The Read-Aloud
Handbook 
by Jim Trelease
The seventh edition of the classic bestseller on reading aloud to children will inspire you to read to your children as well as suggest hundreds of tried and true titles from which to choose.
For library information please visit: www.KnoxLib.org.
Related posts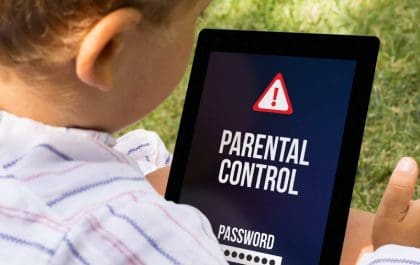 Set Up a Parental Control for Online Safety
Have you ever wondered how long your children spend in front of a device without your supervision? Yes, it is…
Adopt A Life, Save A Life
By Jeff Ashin, CEO, Young-Williams Animal Center. Photo by: Young-Williams Animal Center Are you or your child thinking of adding…