Gorillas Expecting Babies
AlisonMurry, 7 years ago
2 min

read
31
By Knoxville Zoo
Knoxville Zoo made an exciting announcement with the news that two of the zoo's critically endangered Western lowland gorillas are expecting babies in the late spring.
Hope and Machi, the expectant mothers, came to Knoxville to be a part of the zoo's first family group of gorillas which also includes another female, Kowali, and first-time father Bantu.  Hope is expected to give birth in late May, with Machi following soon after in early June.
Hope, Machi and Kowali were introduced to Bantu last summer on the recommendation of the Western Lowland Gorilla Species Survival Plan (SSP) when it became apparent that there was no chemistry between them and the zoo's other silverback male, Wanto.  The match was an instant success, and zoo staff confirmed both pregnancies a few weeks later.  Both females are being carefully monitored by zoo staff and veterinarians from the University of Tennessee College of Veterinary Medicine (UTCVM).  Hope and Machi are currently being trained to allow ultrasound images to be taken so zoo vets and staff can keep a close eye on the health of the babies.
"This is a first for Knoxville Zoo and very important for the conservation of Western lowland gorillas", said Lisa New, executive director of Knoxville Zoo.  "There hasn't been a gorilla born in Tennessee in quite a few years, and never before in Knoxville.  We are extremely excited and hope everyone shares in our anticipation of the births."
Western lowland gorillas are native to the rainforests of equatorial Africa. While the decline in their numbers can be attributed to habitat loss, commercial hunting and outbreaks of the Ebola virus have been having significant impact on the population since the early 1980's.  Western lowland gorillas are classified as a Critically Endangered species by the ICUN Redlist of Endangered Species, which is widely recognized as the most comprehensive, objective global approach for evaluating the conservation status of plant and animal species.  Knoxville Zoo works with other zoos accredited by the Association of Zoos and Aquariums (AZA) as part of the conservation efforts of the Western Lowland Gorilla Species Survival Plan (SSP), which manages the breeding and social placement of all gorillas in the U.S.
Knoxville Zoo is Knoxville's largest year-round attraction.  Located off exit 392 from Interstate 40, the zoo is open every day except Christmas Eve and Christmas Day. Knoxville Zoo is nationally accredited by the Association of Zoos and Aquariums (AZA) and is committed to the highest standards in animal care and well-being, ethics, conservation, and education. Currently, the zoo is open daily from 10:00 a.m. until 4:30 p.m.  Admission and ticket sales stop one-hour before the zoo closes. Next-day admission is free after 3 p.m. For more information, please call 865.637.5331 ext. 300 or visit knoxvillezoo.org.
Related posts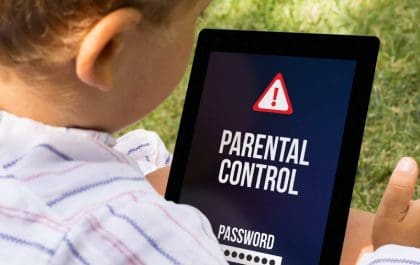 Set Up a Parental Control for Online Safety
Have you ever wondered how long your children spend in front of a device without your supervision? Yes, it is…
Adopt A Life, Save A Life
By Jeff Ashin, CEO, Young-Williams Animal Center. Photo by: Young-Williams Animal Center Are you or your child thinking of adding…