Aquatic And Summer Pool Safety Tips
AlisonMurry, 8 years ago
4 min

read
27
by  Alicia Williams, National Fitness Center Aquatics Director
If you have children, you already know that swimming is the most popular summertime activity. As a parent, you can follow some easy steps to put your mind at ease and keep your kids safe around the pool allowing you to enjoy these activities as well. The American Red Cross recommends talking to your children and setting rules before visiting a pool. It's important to make sure that children have a healthy respect for bodies of water, so that they are cautious about approaching them on their own.
"Being safe around water is largely a matter of planning ahead."
Children 36 months or younger should always be supervised around water. The Consumer Product Safety Commission (CPSC) reports that 64% of reported pool accidents in the US occur with children between the ages of 1-3 years old. Parents should establish and enforce water safety rules with their children. Here are 10 easy Aquatic & Summer Pool Safety Tips from National Fitness Center and Court South to help you have a happy and safe summer swim season!
Aquatic & Summer Pool Safety Tips
Use the Buddy System: Always swim with a buddy. Do not allow anyone to swim alone.
Safety First: Swim in designated areas with certified lifeguards or responsible adults on duty.
Swimming Lessons: Ensure that everyone in your family knows how to swim well. Enroll your children in age appropriate swim lessons.
Start Safe: Young children or inexperienced swimmers should wear personal flotation devices, but they should not rely on these devices.
Be Watchful: Maintain constant supervision, avoid distractions (phones, tablets, books) when supervising children around water.
Follow the Rules: Establish rules for your family (rules may be different based on ability) and enforce them without fail.
Protect Your Skin: Wear sunscreen with a protection factor of at least 15, and limit the amount of direct sunlight you receive between 10 a.m. and 4 p.m.
Keep it Covered: If you have a home pool, install and use barriers around your pool. Safety covers and pool alarms can provide additional protection.
Be Prepared: Have the appropriate safety equipment, first aid kit, reaching or throwing equipment and life jackets.
Save a Life: Become CPR/AED, water safety and first aid certified. Check your local NFC for certification class information.
Being safe around water is largely a matter of planning ahead. It's important to know how to be safe while you're in or around water. If an accident or emergency situation happens, the best thing you can to is to remain calm and to have a plan. If a child is missing, check water area first. Seconds count, and knowing how to react to a situation can mean the difference between preventing a death or disability. As a parent, one of the most important things you can do is to become CPR certified. At National Fitness Center, the basis of our aquatics programs begins with teaching water safety. All aquatics staff are lifeguard and CPR/AED certified by a nationally accredited organization.
National Fitness Center offers summer programs for kids that are sure to make it the best summer ever! Our new Signature location offers 3 pools AND an indoor fun pool with slides, so aquatic fun can be enjoyed all year round. Swimming lessons are offered for all levels and ages at all locations with aquatic facilities. National Fitness Center also hosts the NFC Sharks swim team! This program is designed for more competitive swimmers or swimmers who still need additional instruction or refined competitive stroke technique work. This program is fun, but challenging for all swimmers.  In all programs, kids will learn safety practices that will keep them safe around the water.
For more information about pool and water safety and how to be a responsible parent, be sure to visit the Red Cross website at redcross.org.
Alicia Williams is the National Fitness Center Aquatics Director. Alicia is a water safety specialist, lifeguard trainer, and CPR/AED certified instructor. She has 12 years experience of competitive swimming including a TN state high school swimming championship.
Related posts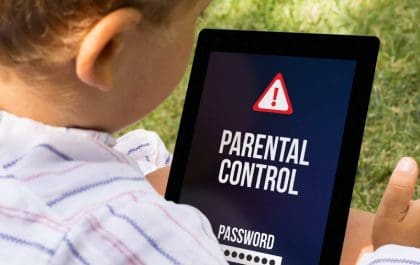 Set Up a Parental Control for Online Safety
Have you ever wondered how long your children spend in front of a device without your supervision? Yes, it is…
Adopt A Life, Save A Life
By Jeff Ashin, CEO, Young-Williams Animal Center. Photo by: Young-Williams Animal Center Are you or your child thinking of adding…