"America's Secret City"
AlisonMurry, 8 years ago
4 min

read
30
Discover Oak Ridge this spring with your kids
Story and Photo by the Oak Ridge Convention and Visitors Bureau.
Are you always on the lookout for fun and interesting places nearby to take your children during Spring Break or even for a "staycation?" Oak Ridge is a convenient and educational city that offers kid friendly attractions and historical sites, all within a 20-minute drive of Knoxville. In today's economy, staying close to home has become a staple for many families, but there are inexpensive and free activities your family can participate in while learning about the Secret City at the same time.
School age children and adults will find it fascinating that Oak Ridge was built as a top-secret city in 1942 by the U.S. government for the Manhattan Project during WWII. The city was enclosed behind a fence at that time, and not even on a map until 1949. At the height of the project, more than 75,000 people lived and worked in Oak Ridge, not knowing what they were working on. They only knew that they were helping the war effort. Plants were built; guards were posted at all entry points into the city; and houses were built as quickly as one every half hour. It was a town that worked 24 hours a day, seven days a week, until one Tuesday morning in August of 1945 the residents of Oak Ridge woke to find a newspaper headline declaring peace. It was only then that the community itself learned what they had been working to build in the Secret City.
The City of Oak Ridge has 14 parks and 11 greenways throughout the city, with hiking trails, recreational fields, playgrounds, and bike trails.
The history of Oak Ridge lives on through the American Museum of Science and Energy (AMSE), which tells the story of Oak Ridge's role in the Manhattan Project. It also explains the scientific and technological advances that Oak Ridge has made since the end of WWII. AMSE has an impressive history room, which includes hundreds of historic photographs taken by renowned World War II photographer, Ed Westcott. The museum also features rotating exhibits and the "Exploration Station" with self-directed activities that explore light and color, sound, problem solving, static electricity, robotics, vision and more. AMSE is open Monday-Saturday from 9 am to 5 pm and Sunday from 1 pm to 5 pm. The admission is $5 for adults, $3 for children 6-17 years old and free for children under five.
The Children's Museum of Oak Ridge offers a hands-on cultural and educational center for kids of all ages, highlighting the pioneer and Manhattan Project history that Oak Ridge is known for, as well as offering entertainment in the form of hands-on exhibits such as a child-size doll house, a rainforest, and pioneer log homes.
The young and young at heart can spend hours viewing the model railroad setup at the museum. The Knoxville Model Railroad Club is headquartered at the museum, and they offer camps during the summer months to teach children how to build their own layouts. The museum also houses an original red caboose, which is the centerpiece of the DIY Network-installed train garden that operates once a month and during the Christmas season. The Children's Museum is open daily and the admission is $7 for adults, $5 for children 3 and up and free for children under 3.
For more trains, the Secret City Scenic Excursion Train affords visitors the chance to take a 12-mile tour through the once secret K-25 Plant site and the Blair Community. Historians explain the significance of the plant and one of the pre-war communities, as they explore the beautiful countryside of Oak Ridge. Tickets are $19 for adults and $15 for children ages 3 through 12.
If you're looking for outdoor family activities, the University of Tennessee Arboretum offers over 250 acres of trees, shrubs and flowering plants that offer wonderful views, scenic trails, and a relaxing atmosphere. In addition, the City of Oak Ridge has 14 parks and 11 greenways throughout the city, with hiking trails, recreational fields, playgrounds, and bike trails. Oak Ridge also boasts a Skate Park and two Disc Golf Courses for older children.
For more family fun ideas and information about visiting the Secret City, contact the Oak Ridge Convention & Visitors Bureau at 865-482-7821 or visit OakRidgeVisitor.com.

Related posts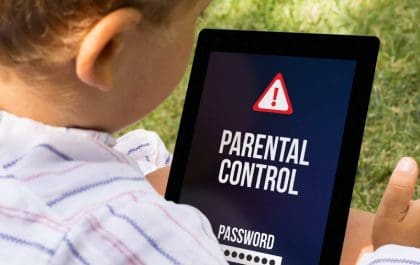 Set Up a Parental Control for Online Safety
Have you ever wondered how long your children spend in front of a device without your supervision? Yes, it is…
Adopt A Life, Save A Life
By Jeff Ashin, CEO, Young-Williams Animal Center. Photo by: Young-Williams Animal Center Are you or your child thinking of adding…