The Power of Healthy Role Models
AlisonMurry, 8 years ago
3 min

read
36
By Barry Van Over, President of Premier Martial Arts International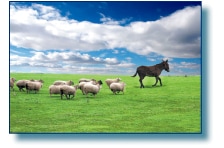 Guiding your child in finding positive role models can be very helpful in that child's development. Children often don't have inner instructions to go by, and sometimes they internalize information gathered from the world around them in order to thrive in society.
Healthy role models can have a powerful influence on children by helping them realize their potential. Have you ever stopped and asked yourself where your child picked up certain behavioral traits? The influence could be you, your child's siblings, friends, teachers and even the characters they follow on television. Every one of these influences is a role model for your child.
Parents are instrumental in building a child's orientation to the world around them. Parents form a "miniature world" for their children and directly influence behaviors and decisions, and because of this, parents need to be observant about how children emulate and absorb the behavioral characteristics of others. Healthy role models are so important, because they can increase a child's confidence, help to build a moral compass, teach strategies to set attainable goals, and provide direction in achieving goals. Children will easily relate to certain characteristics of their role models. They will try to identify with them, so we should make sure that they choose their role models wisely.
The choice of role models has evolved with time, possibly due to the changing face of social media. Even though a child's curiosity may lead him or her towards a particular role model, there are emotional, behavioral and psychological aspects involved in the process. If there is a conscious effort and channeled observation from the parent, children can safely explore these intricacies while picking a role model, which helps in learning to exercise judgment in the long run.
Children can gain knowledge and experience through identifying with and emulating a role model, because children learn what they live. They watch, listen and follow. As long as these role models stick to good values and morals, they can bring consistency and encourage children to be persistent in life. For these reasons, having a healthy role model can be a help in a child's personality development.
At Premier Martial Arts, our Instructors are the definition of healthy role models.  To learn more about our  instructors and how they strive to be positive role models and an effective back up for parents, contact or stop by one of our locations to witness the interactions between our instructors and students.  You may just find a great role model for your child.
Barry Van Over is the owner and president of Premier Martial Arts International, of which there are currently over 80 location nationwide. Mr. Van Over has two locations in the WestKnoxville area and been empowering families lives through the martial arts in the Knoxville community for over 20 years. Mr. Van Over and his local studios can be reached at www.premiermartialarts.com.
Related posts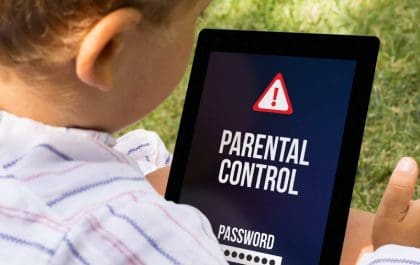 Set Up a Parental Control for Online Safety
Have you ever wondered how long your children spend in front of a device without your supervision? Yes, it is…
Adopt A Life, Save A Life
By Jeff Ashin, CEO, Young-Williams Animal Center. Photo by: Young-Williams Animal Center Are you or your child thinking of adding…