Dear Knox County Schools' families 16
AlisonMurry, 8 years ago
3 min

read
27
By Dr. Jim McIntyre, Superintendent of Knox County Schools

I hope everyone has a great summer break!
For many, the summer months mean plenty of time to relax, but these weeks may also offer learning time.  What better time to learn something new than during the relaxing months of summer?  Students can learn new things as they explore the great outdoors, try new activities or hobbies, play sports and by taking time to read.
As our students and many of our teachers take a well-earned break from classes, the Knox County public libraries offer opportunities to continue to learn.  Reading programs are an important way to reduce the probability of summer learning loss.  If your child takes just 20 minutes a day to read—or if you read to your young child, it will pay tremendous dividends in helping your child experience academic enrichment and success and help prepare them for the new school year.
Over the summer, the Knox County Schools will transition to a new online student information system that will help families access student and classroom information more easily using different types of devices.  This improved digital connectivity should enhance student learning and strengthen collaborative communication between the Knox County Schools and parents and community.
In addition to improved digital connectivity and ease of use, our new web page will provide students, families and staff with greater functionality and real-time access to students' grades, attendance and other important information.  We believe the web page will be of great benefit to our students, parents, teachers, staff and community.  The process of transferring data, however, is complex and requires that some functions on the Knox County Schools website be inactive during June.  This means that 2014-2015 class schedules for middle and high school students will be slightly delayed and mailed to students and parents in July, not in June.  Specifically, middle school student placements and schedules will be mailed through U.S. mail in mid-July, and high school schedules will be mailed in late July.  School staff will be available to work with students and parents in cases where adjustments might be necessary.  As always, classroom assignments for elementary school students will be posted at the schools in early August.
We know this transition period will be an inconvenience for some families as our online communication tools have become incredibly important.  In fact, in 2014 we have had close to 16 million page views, which is an average of more than 107,000 per day!  We hit a record last August—historically the busiest month for our website—when we received more than 5.4 million page views, and total views in 2013 totaled more than 42 million.
To put this in perspective:  Our 2014 total page views are equivalent to every citizen in Knox County visiting our website 36 times!
It's very clear that our stakeholders rely on our website, and we want to continue to provide an effective tool that enhances student learning, provides opportunities for community feedback and encourages robust interaction to help us make more informed decisions for our students.
The new web site is one of the many important initiatives under way in the Knox County Schools.  Our summer is, indeed, one of learning and preparation, and as we prepare for another successful year, we wish you and your family a safe, fun and learning-rich summer.
Sincerely,
Dr. Jim McIntyre
Superintendent, Knox County Schools
Related posts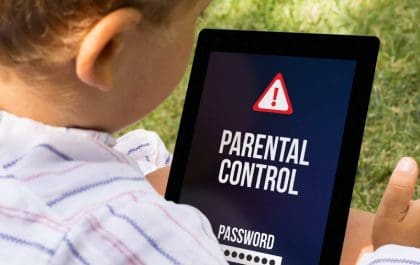 Set Up a Parental Control for Online Safety
Have you ever wondered how long your children spend in front of a device without your supervision? Yes, it is…
Adopt A Life, Save A Life
By Jeff Ashin, CEO, Young-Williams Animal Center. Photo by: Young-Williams Animal Center Are you or your child thinking of adding…