The Dream of Girls' Education 2
AlisonMurry, 7 years ago
4 min

read
31
By Michael K. Smith, Ph.D.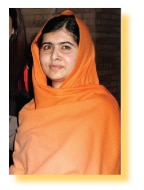 "What have I done wrong that I should be afraid? All I want to do is go to school and that is not a crime. That is my right." Those remarkable words are written by Malala Yousafzai in her recent memoir I am Malala: How One Girl Stood Up for Education and Changed the World (Young Readers Edition written with Patricia McCormick). As a teenager, Malala spoke out for girls' education in her native Pakistan. Her efforts brought international attention and led to her being awarded the 2014 Nobel Peace Prize, the youngest recipient ever at age seventeen. More astounding is what she had to endure. At the age of fifteen, a Taliban gunman entered her school bus and shot her three times.
Malala grew up in the city of Mingora in northwest Pakistan. Her father ran a school for both boys and girls: "It was a humble place with nothing more than blackboards and chalk—and it was right next to a smelly river. But to me it was paradise." Malala saw, however, that most women in her city were illiterate and most girls didn't go to school. Her mother had trouble reading prices in the bazaar. Girls weren't expected to be educated but to marry and run a household. As the Taliban gradually occupied her region, her father received threats for teaching girls. He resorted to having them enter through a separate door. This didn't deter Malala's thirst for learning; inside school, "We flew on the wings of knowledge. In a country where women aren't allowed out in public without a man, we girls traveled far and wide inside the pages of our books."
As the Taliban's presence increased, many girls schools were closed, some were bombed, and edicts against the populace watching music, movies, and dancing were issued. Malala, however, continued to speak out. "We are afraid of no one, and we will continue our education. This is our dream." She spoke to reporters on local television and then on Pakistan national television. She was asked to write an anonymous blog for the BBC about life under the Taliban. She was featured in a documentary produced by The New York Times which was shown throughout the world. In 2011, she was nominated for the international peace prize of Kids Rights, a children's advocacy group based in Amsterdam. She also was awarded Pakistan's National Peace Prize.
I raise up my voice not so that I can shout, but so that those without a voice can be heard.
On her 16th birthday, she was asked to address the United Nations. Her speech still inspires: "Today is the day of every woman, every boy, and every girl who has raised their voice for their rights. Thousands of people have been killed by the terrorists, and millions have been injured. I am just one of them…I speak not for myself, but all girls and boys. I raise up my voice not so that I can shout, but so that those without a voice can be heard. Those who fought for their rights: Their right to live in peace. Their right to be treated with dignity…Their right to be educated. On the ninth of October 2012, the Taliban shot me on the left side of my forehead. They shot my friends, too. They thought that the bullets would silence us. But they failed. And then, out of that silence came thousands of voices. The terrorists thought that they would change our aims and stop our ambitions, but nothing changed in my life except this: Weakness, fear, and hopelessness died. Strength, power, and courage was born. I am the same Malala. My ambitions are the same. My hopes are the same. My dreams are the same. One child, one teacher, one pen, and one book can change the world."
As I was finishing this essay, Malala delivered her Nobel Prize acceptance speech in Oslo, Norway. A transcript of her lecture was immediately available online. I think her words are our gift during this holiday season and should inspire our endeavors in the New Year.
I call upon my fellow children to stand up around the world.
Dear sisters and brothers, let us become the first generation to decide to be the last.
The empty classrooms, the lost childhoods, wasted potential—let these things end with us.
Let this be the last time that a boy or a girl spends their childhood in a factory.
Let this be the last time that a girl gets forced into early child marriage.
Let this be the last time that an innocent child loses their life in war.
Let this be the last time that a classroom remains empty.
Let this be the last time that a girl is told education is a crime and not a right.
Let this be the last time that a child remains out of school.
Let us begin this ending.
Let this end with us.
Thank you.
Michael K. Smith, Ph.D., is owner of TESTPREP EXPERTS (www.testprepexperts.com ) which prepares students for standardized tests such as the ACT and SAT. He is also a consultant to Discovery Education Assessment. He can reached at mike@testprepexperts.com.
Related posts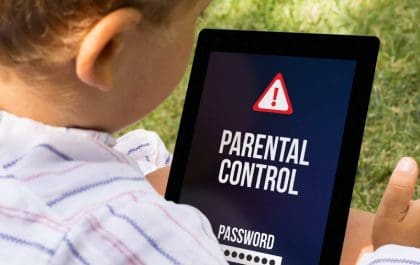 Set Up a Parental Control for Online Safety
Have you ever wondered how long your children spend in front of a device without your supervision? Yes, it is…
Adopt A Life, Save A Life
By Jeff Ashin, CEO, Young-Williams Animal Center. Photo by: Young-Williams Animal Center Are you or your child thinking of adding…