Learn Something New and Have Fun:
AlisonMurry, 8 years ago
4 min

read
50
Traditional summer camps are great, but how about trying out some of our fun 2014 Backyard DIY (Do It Yourself) Summer "Camp" ideas while learning something new at the same time?  We have created two themed DIY Summer Camp experiences that, if explored in four- to six-week intervals, can carry you through the entire summer!  They are not only educational but also adventurous and exciting!  These camp activities can be carried out in your own backyard, house or neighborhood.
1.  Camp "Green"
Reduce, Reuse and Recycle! While summer should not be a time for learning to cease, the type of learning can be less formal.  For example, let the environmentalists in your family see what first steps they can take to help preserve Mother Earth: 
Begin an at-home recycling project.  City residents can get on the waiting list for City of Knoxville's Household Curbside Recycling Program by visiting cityofknoxville.org/householdrecycling/.  County residents can take advantage of a multitude of waste and recycling centers located in Knox County.  Visit knoxcounty.org/solid_waste/ for more information.
Go to a local park or other frequented area in your community and pick up trash and recyclable items in separate containers.  This initiative can become a year-round project for your family or your community.
Create posters that focus on methods of "going green" and post them in neighborhood businesses (with permission).
Create a list of "green" ideas to share with neighbors, and try to begin a "Green Neighborhood Project."
Visit cityofknoxville.org/solidwaste/recycle.asp to learn how material recovery facilities use gravity, magnets and air to sort, bundle and process recyclable materials.
2.  Summer Olympics Camp
The 2014 Winter Olympics ended earlier this year, but the Backyard Summer Olympics can begin this summer!  Warm weather provides a perfect opportunity to begin taking physical activities to a new and creative level.  You can add to the fun by purchasing a bag of toy medals in the party section of most stores.  This "camp" involves exploring less-traditional activities—not often experienced at school—to see if new interests can be nurtured and developed.  You never know if you have a future gold medalist right in your living room!
The 2016 Summer Olympics will likely feature 28 sports, 41 disciplines and 306 events.   Take advantage of many ways to explore them and learn about less-traditional activities: 
View them on DVDs, YouTube and sports channels.
Seek locations in which the sports are practiced to see them performed live (soccer fields, tracks, pools, etc.).
Visit your local library to research games from yesteryear (i.e., Marbles, Kick the Can, Red Rover, etc.) that are not traditionally practiced today but could be fun and interesting.
Create opportunities to research and practice fun Olympic and traditional sports and games of yesteryear in your own backyard:
Triathlon:  Set up an obstacle course in your backyard using lawn furniture, old tires and anything else you can find that your Olympians have to maneuver around, climb under or over, push, pull, and/or go through.
Relay Race:  How about a relay race around the house?  Use any safe object as the passing baton.
Archery:  Search on the Internet for "making a bow and arrow" and "an introduction to archery" to explore the sport of archery (wikihow.com/Make-an-Archery-Bow).
Bowling:  Create a bowling center in your backyard using a basketball or soccer ball and two-liter bottles filled with water.
Hopscotch:  Use sidewalk chalk to create boxes on the driveway/sidewalk.
Tug of War:  Tie a knot in the center of a rope and create a "crossing line" on the ground with tape. The first person (or team) to cross the line loses.  How about pitting siblings against some of the adults in the family?  Go, kids!
Other Olympic experiences that could be new to your child include cycling, equestrian activities, curling (a winter sport), the pentathlon, etc.
These ideas can be enjoyed by all family members and implemented by adults, older siblings and even babysitters.  You might even share a few of these ideas with your daycare providers.  Even if your children participate in a formal summer camp experience, we hope that you will try some of these ideas to create treasured summer memories for the whole family.  Don't be afraid to get creative!  You, too, can come up with great experiences for some super, summer family fun! 
Related posts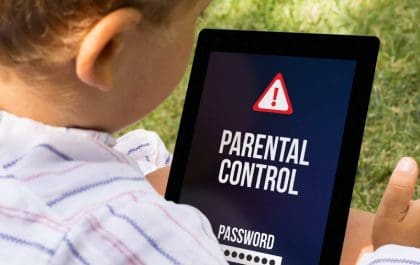 Set Up a Parental Control for Online Safety
Have you ever wondered how long your children spend in front of a device without your supervision? Yes, it is…
Adopt A Life, Save A Life
By Jeff Ashin, CEO, Young-Williams Animal Center. Photo by: Young-Williams Animal Center Are you or your child thinking of adding…