Help Protect Yourself And The Ones You Love From The Flu
AlisonMurry, 7 years ago
4 min

read
28
By Jennifer Valentine, MSN, RN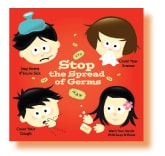 Sixteen times! That's how many times some of us touch our faces in just one hour. Touching our eyes, nose and mouth with unwashed hands is how many germs are spread. It's a busy time of year, especially for those of us with children. As you prepare for the holiday season and the many gatherings with friends and family, it's important to also prepare for flu season.
Everyday precautions, such as washing your hands and avoiding touching your face, can help safeguard your health. An annual flu vaccination is the first and most important step in protecting yourself against influenza. For many people, the flu means a fever, cough, sore throat, runny or stuffy nose, muscle aches, fatigue, and miserable days spent in bed. For others, it means hospitalization and even death. The Centers for Disease Control and Prevention (CDC) estimates that approximately 3,000 to 49,000 people die each year in the U.S. from influenza or from complications from the disease.
Anyone over 6 months of age should be vaccinated, but it is especially important for those in high risk groups, such as pregnant women, adults over 65, young children and those with chronic conditions, to get vaccinated. Getting a flu vaccine helps protect not only yourself, but also those around you because it decreases the chance you'll spread the illness to them.
It's not too late to get vaccinated. The CDC recommends vaccination as long as flu viruses are circulating. Flu outbreaks can happen as early as October, but usually peak between December and February, and can last as late as May. Flu vaccines cause antibodies to develop in the body about two weeks after vaccination, so the sooner you get vaccinated the better.
An annual flu vaccination is the first and most important step in protecting yourself against influenza.
Unfortunately, the CDC has said this will most likely be a bad flu season. This is for two reasons: one is that the majority of flu samples tested so far this year are H3N2 viruses, and we tend to have higher hospitalizations and deaths when this virus is dominant. The second is that some of the flu viruses circulating this season are slightly different from what's in the vaccine. Even with this said, vaccination can still offer some protection and is still the most important step to prevent infection from the most common flu viruses. My daughter just turned 6 months old, and I took her to get a flu shot this month even though I knew many of the viruses circulating are slightly different from the viruses covered in this year's vaccine. It's still the best line of defense I can provide for her.
Flu viruses are thought to spread through droplets when people with the flu cough, sneeze, or talk. You can also get the flu by touching a surface or object that has the flu virus on it and then touching your mouth, eyes, or nose. Since most of us touch our faces 3 to 16 times per hour, frequent and thorough hand washing is essential.
Flu vaccinations are widely available at a variety of pharmacies, doctor's offices, and the Knox County Health Department (KCHD). At KCHD the cost to Knox County residents is $25. Vaccinations are available at all three of our locations. Call 865-215-5071 or visit knoxcounty.org/health for more information.
If you think you have the flu, talk with your doctor. He or she may prescribe antiviral medications, which can lessen symptoms and shorten your sick time. Antivirals are especially important for those in high risk groups as mentioned previously because these medications may also prevent serious complications. It's important to get antiviral medicines quickly because they work best when started within two days of the first sign of symptoms. Remember, please stay home, away from friends, family and loved ones if you are sick. Here are some tips to keep you and your family safe this flu season:
Everyday precautions to protect your family from the flu:
Get an annual flu vaccination.
Wash your hands often with soap and water for at least 20 seconds.
Cover your cough and sneeze.
Try to avoid close contact with sick people.
Stay home if you are sick and keep your children home from school or daycare if they are.
Avoid touching your eyes, nose and mouth since this is how germs are spread.
Clean and disinfect surfaces and objects that may be contaminated with germs.
All of us at the Knox County Health Department hope you have a safe, healthy and happy holiday!
Jennifer Valentine, MSN, RN, and Knox County Health Department Director of Accreditation & Continuous Quality Improvement has over ten years of experience in public health administration with recent emphasis in continuous quality improvement, performance management, strategic planning, and accreditation preparation.
Related posts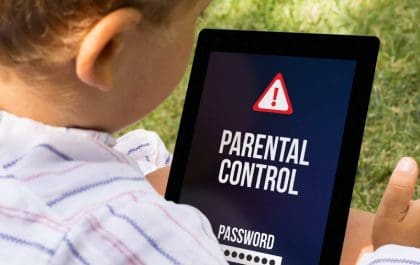 Set Up a Parental Control for Online Safety
Have you ever wondered how long your children spend in front of a device without your supervision? Yes, it is…
Adopt A Life, Save A Life
By Jeff Ashin, CEO, Young-Williams Animal Center. Photo by: Young-Williams Animal Center Are you or your child thinking of adding…