Dear Knox County Schools' families 20
AlisonMurry, 7 years ago
3 min

read
29
By Dr. Jim McIntyre, Superintendent of Knox County Schools
The start of the new year gives us all an opportunity to look ahead with optimism and reflect with discernment. We often make plans—even resolutions—that build upon successes of the past and challenge us to improve as we move forward.
The Knox County Schools' five-year strategic plan has a little of both: It builds upon successes of the past five years and helps us go deeper into our strategies to help every child have a successful educational experience.
The plan—our blueprint—focuses on every student, our employees, our stakeholders and the pursuit to collectively create a pervasive culture of excellence throughout our organization. It builds on successes from the past years, especially those we are seeing in classrooms every day, such as our straight "A"s in achievement on the Tennessee State Report Card, which includes state, district and school-level information on achievement, value-added growth, graduation rates, ACT results and more. The "A"s in achievement were in reading/language arts, math, science and social studies.
…we are blessed by teachers, counselors, and administrators whose life's work is providing excellence for every child.
In value-added results, the Knox County Schools achieved a composite Level 5 (the highest level) on the Tennessee Value-Added Assessment System (TVAAS), as well as a Level 5 value-added score in overall numeracy. Value-added Report Card grades were C, A, B and A for reading/language arts, math, science and social studies, respectively. Value-added data measure student growth within a grade and subject, which demonstrate the influence the district, school and teacher have on students' performance.
Other significant outcomes of excellence in education include improvements in our graduation rate and ACT score. The four-year high school graduation rate for the class of 2014 was 88.7 percent, up from 87.7 percent in 2013 (and from 79.3 in 2008), and the Knox County School's composite ACT score also improved in 2014, reaching 20.4, up from 20.2 in 2013.
These recent successes give us part of the picture about our students' performance and achievement. Another vital indicator of success in the Knox County Schools is the incredible achievements of our award-winning educators. This school year alone, principals, teachers and counselors are receiving local, state and national awards that recognize their commitment to students, excellence in the classroom, service to the community and more. These and many other measures tell us we are blessed by teachers, counselors, and administrators whose life's work is providing excellence for every child.
We have more to do, however, to ensure every child in the Knox County Schools receives the gift of an excellent education—including addressing achievement gaps and performance in literacy and reading/language arts, but we have much to celebrate.
I invite you to join me in celebration of our successes and presentation of our strategies for the future at the fourth annual State of the Schools Address scheduled for Tuesday, February 10, 2015 at 6 p.m. at a school to be announced soon. I, along with some very special guests, will provide our community with an overview of academic progress in the Knox County Schools, give an update on implementation of our five-year strategic plan and outline our educational goals and aspirations for the coming year. I hope you can join us for this important update on public education in our community.
Reflecting upon the past year, I am reminded of how precious a gift it is to be able to educate the young people of our community. I feel fortunate to work with so many educators, administrators, community members and parents who are determined to do what's best for our schools and students.
I look forward to our continued collaboration as we seek to achieve our ambitious goal of Excellence for Every Child.
Sincerely,
Jim McIntyre
Superintendent
Related posts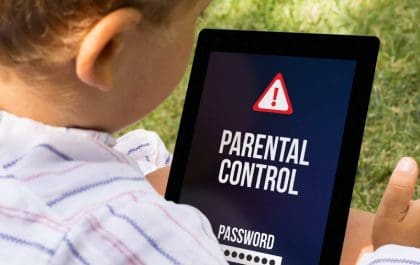 Set Up a Parental Control for Online Safety
Have you ever wondered how long your children spend in front of a device without your supervision? Yes, it is…
Adopt A Life, Save A Life
By Jeff Ashin, CEO, Young-Williams Animal Center. Photo by: Young-Williams Animal Center Are you or your child thinking of adding…