Dear Knox County Schools' Families 21
AlisonMurry, 7 years ago
4 min

read
38
Knox County was honored recently to have the President of the United States visit our community. President Obama spoke about his desire to offer community college education free of charge to students in the U.S. This innovative idea began in Tennessee and underscores a prominent strategy in the Knox County Schools to prepare students for post-secondary learning opportunities, a rewarding career, a meaningful role in American democracy, and an enlightened and fulfilling life.
President Obama's America's College Promise proposal is similar to Governor Haslam's Tennessee Promise, which offers free tuition and valuable mentoring to students in Tennessee who wish to attend a community college. Tennessee Promise has its roots in the KnoxAchieves program, which started as a mentoring program and last-dollar scholarship to community college for Knox County Schools' high school graduates! What an honor it is to have the innovation of school and community leaders recognized and replicated at the state and national levels.
We believe deeply in the importance of preparing our students for college, career, and life. Over the past year, we have implemented important strategies to enable them to do just that:
Multiple pathways to success: This means giving students educational options to best fit their needs in order to help them succeed. In 2014, we opened the Career Magnet Academy at Pellissippi State, our ninth magnet school and an innovative high-school-within-a-community-college initiative. Also, the Board of Education recently approved the progressive idea of offering the International Baccalaureate Middle Years Programme at Bearden Middle School, which will prepare students to be creative, critical, and reflective thinkers…helping to pave the way for entry into the IB Diploma Programme at West High School.
Personalized Learning Environment: In 2013, 11 schools integrated personalized learning into their daily structure through our School Technology Challenge. In 2014, these and other schools began moving from simply using laptops and iPads to creating personalized learning environments where instructional technology elevates curiosity, accelerates learning, and transforms teaching both inside and outside the four walls of the classroom.
RTI2 (Response to Instruction and Intervention) builds upon Response to Intervention, a state-mandated program that was implemented in the Knox County Schools seven years ago. RTI2 provides high quality differentiated instruction for all students along with prevention and research-based intervention for students who need it. In 2014, we saw promising improvement for our students in early literacy and math, with all schools seeing increases of at least one percentile point and some improving up to 18 points.
Early Literacy: A strong foundation in education and preparation for college, career, and life begins with learning to read then reading to learn. With funding supported by Knox County Mayor Tim Burchett, the early literacy program saw encouraging results last year, especially in the primary grades. Leading indicators, especially in this grade band, demonstrate that this focused early literacy effort is having a positive impact on ensuring a strong academic foundation that will support the success of our students throughout their Knox County Schools experience and throughout their lives.
These and many other strategies from our five-year strategic plan will be part of the focus of the fourth annual State of the Schools Address scheduled for Tuesday, February 10, 2015, at 6 p.m. at Austin-East Magnet High School. I and special guests including a student, teacher, and principal, will provide our community with an overview of academic progress in the Knox County Schools, give an update on implementation of our five-year strategic plan, and outline our educational goals, aspirations, and challenges for the coming year. This report to the community will give me an opportunity to share the work needed to prepare our students for transitions they will face as they engage in today's global and competitive society. I hope you will join me as we showcase public education in our community!
We believe deeply in the importance of preparing our students for college, career, and life.
As always, I look forward to sharing our progress, goals and challenges with you as we work together toward our ambitious goal of Excellence for Every Child. I am excited about the bright and promising future for our students, and I thank you for your support.
Related posts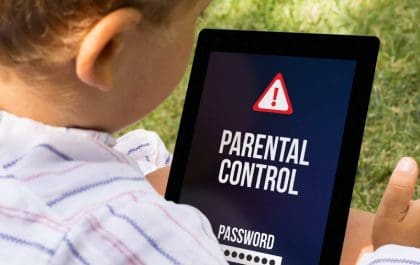 Set Up a Parental Control for Online Safety
Have you ever wondered how long your children spend in front of a device without your supervision? Yes, it is…
Adopt A Life, Save A Life
By Jeff Ashin, CEO, Young-Williams Animal Center. Photo by: Young-Williams Animal Center Are you or your child thinking of adding…