Learn, Grow, And Thrive At Camp Ocoee
AlisonMurry, 7 years ago
3 min

read
28
By YMCA Camp Ocoee. Photos By YMCA Camp Ocoee
Since 1923, the spirit of YMCA Camp Ocoee has been more than just a summer camp experience.  The Christian values learned and the confidence gained by the campers becomes a way of life.  Generations of families now have fond memories of their time at YMCA Camp Ocoee.  Operated by the YMCA of Metropolitan Chattanooga, YMCA Camp Ocoee's mission is to provide experiences under a strong Christian emphasis that will strengthen the spirit, mind and body of all its guests.
Summer is the ideal time for kids to get up, get out, and explore. Yet, for some kids summer means no access to recreational and educational activities to help them learn, grow, and thrive during out-of-school time. As a result, some kids can experience learning loss and gain weight twice as fast than during the school year. Attending YMCA Camp Ocoee is a wonderful opportunity for kids to keep their minds and bodies active.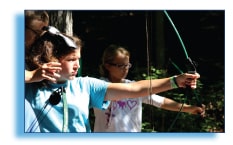 "YMCA summer camp supports the social-emotional, cognitive development, and physical well-being of kids," says B.J. Davis, Executive Director, YMCA Camp Ocoee. "In our camp, kids are in a welcoming environment where they can belong, build relationships, develop character and achieve – discovering their potential. We really encourage parents to give their kids the gift of camp so that every child can benefit from the experience."
B.J. Davis says there are five reasons why children and teens should attend summer camp:
ADVENTURE: Summer camp is all about a wide variety of fun adventures and new experiences, especially exploring the outdoors. YMCA camps have a new adventure for every child and teen. Visit campocoee.com for details.
HEALTHY FUN: YMCA camps offer fun, stimulating activities that engage the body and mind. They also help children and teens learn the importance of nutrition to help improve their healthy eating habits.
PERSONAL GROWTH: While being away from the routine back home, youth have a chance to learn new skills, develop confidence, and experience independence by taking on new responsibilities and challenges. Camps offer cognitive learning and social-emotional development opportunities for achievement.
NEW FRIENDSHIPS: Amidst the fun of camp games, songs, swimming, canoeing, and talent shows, campers meet new friends and strengthen existing friendships. The relationships formed at camp are important and lasting for many youth.
MEMORIES: Summer camp is an unforgettable experience that will give each camper memories (and camp traditions) that will last a lifetime. Youth return to school with plenty of camp stories to share!
YMCA Camp Ocoee offers: one week sessions for boys and girls ages 7- Rising 10th grade. And, to ensure that all youth have the chance to experience camp, YMCA Camp Ocoee offers financial assistance to those in need.
The YMCA Camp Ocoee Retreat Center is the perfect location to hold your next group event, family reunion, church retreat, family vacation, or company team building.  Located on the edge of Lake Ocoee in Ocoee, Tennessee, Camp Ocoee is ideally situated to get away from the city and relax.  Visit campocoee.com for more information.
A leading nonprofit committed to nurturing the potential of youth, the Y has been a leader in providing summer camp for nearly 130 years. YMCA Camp Ocoee continues to give youth an enriching, safe experience with caring staff and volunteers who model positive values that help build their kids' character.
For more information, visit campocoee.com or call us at 423-338-5588.
Related posts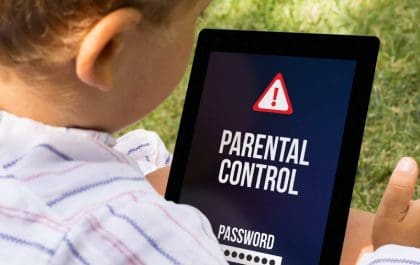 Set Up a Parental Control for Online Safety
Have you ever wondered how long your children spend in front of a device without your supervision? Yes, it is…
Adopt A Life, Save A Life
By Jeff Ashin, CEO, Young-Williams Animal Center. Photo by: Young-Williams Animal Center Are you or your child thinking of adding…