The Breaking Point: A Body Farm Novel
AlisonMurry, 7 years ago
3 min

read
42
Book By Dr. Bill Bass and Jon Jefferson, Reviewed by Michael K. Smith, Ph.D.
"So be careful who you trust. Bad guys lie through their teeth. But bugs?" I pointed to the bloated face and the telltale maggots. "You can always believe them. Whatever they tell you, it's the truth."
Dr. Bill Brockton, the protagonist of the latest Body Farm novel, The Breaking Point, is conducting a training exercise with members of Evidence Response Team of the FBI. This latest forensic mystery features the writing of Dr. Bill Bass and Jon Jefferson. Dr. Bass and Jefferson have penned eight previous novels and three works of non-fiction and all of which highlight the fascinating research on how actual corpses decay under various environmental conditions conducted at Dr. Bass' Body Farm located behind UT's Medical Center. Dr. Bass is a well-known forensic anthropologist now retired from the University of Tennessee-Knoxville.
After the exercise ends, Dr. Brockton is summoned to San Diego to help investigate the crash of a small jet piloted by Richard Janus, a well-known humanitarian who founded Airlift Relief International. Mr. Janus was initially flying to Las Vegas, but he veered south toward Mexico and flew straight into a well-known mountain. Questions immediately arise: Was this crash an accident? Did Mr. Janus commit suicide? Was Mr. Janus murdered?
The word mystery derives from Greek roots that pertain to "secret rites or doctrine" originally applied to religious contexts. In Part I of this novel, Dr. Brockton leads FBI and NTSB agents through the interesting and mysterious procedures of forensic science as they comb the mountainous wreck site looking for any remaining body parts. After days of digging, several teeth are found which correspond to the dental records of Mr. Janus. Dr. Brockton makes a positive identification of the body. As he prepares to leave, Dr. Brockton eavesdrops on a heated conversation between two agents that suggests that Mr. Janus may have been more than he appeared, perhaps even linked to the Mexican drug cartels.
East Tennessee residents are treated to a myriad of familiar sites in the Body Farm novels.
Sherlock Holmes in The Sign of Four says that, "The emotional qualities are antagonistic to clear thinking." Dr. Brockton seems to ignore Holmes' advice in Part II of the novel. Back in Knoxville, Dr. Brockton faces a series of emotional crises. A Nashville news reporter challenges his research done at the Body Farm and his professional ethics. A serial killer from a previous novel reemerges with new threats. Dr. Brockton's wife, Kathleen, faces serious health issues. Finally, Dr. Brockton's positive identification of Mr. Janus' remains is called into question. In this second part, it is hard to say who reaches a breaking point first: the protagonist or the reader.
Part III presents a fast-paced conclusion as Dr. Brockton returns to the crash site and almost miraculously uncovers all the clues he needs to identify the remains and solve the mystery of Mr. Janus' death. As expected, bugs, particularly maggots, play a key role in the final solution.
East Tennessee residents are treated to a myriad of familiar sites in the Body Farm novels. Dr. Brockton shops at the Fresh Market, dines with his wife at the Orangery (when he is not cooking ribs in the backyard), watches WBIR, and works in his anthropology offices scattered underneath Neyland Stadium.  As Jon Jefferson notes in an afterword, the Body Farm novels blur the boundary between fact and fiction given Dr. Bass' illustrious career. This fuzziness, however, generates a familiarity that makes these novels interesting to read.
You can purchase the book here on Amazon.
Related posts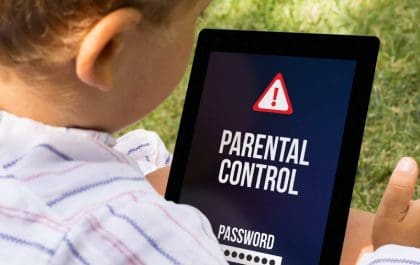 Set Up a Parental Control for Online Safety
Have you ever wondered how long your children spend in front of a device without your supervision? Yes, it is…
Adopt A Life, Save A Life
By Jeff Ashin, CEO, Young-Williams Animal Center. Photo by: Young-Williams Animal Center Are you or your child thinking of adding…