Thinking Like A Historian
AlisonMurry, 7 years ago
4 min

read
28
By Michael K. Smith, Ph.D.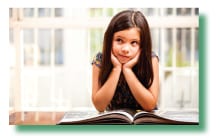 "To think like a historian," said Dr. Ernest Freeberg, head of UT's Department of History, "is the goal of National History Day." Housed at the University of Maryland, the National History Day competition promotes innovative approaches to history. Instead of just memorizing names and dates, students learn to ask and answer authentic historical questions and communicate their results. Several thousand students compete yearly in local, state, and national venues. Projects inspire both teachers and students to be more deeply involved in the study of history.
On Friday, March 6, the University of Tennessee hosted the regional finals of National History Day. The East Tennessee Historical Society, (Cherel Henderson, Director, and Lisa Oakley, Curator of Education), and the University of Tennessee Department of History sponsor this regional competition. The University Center was filled with hundreds of middle and high school students eager to share the results of their historical projects.
This year, students researched the theme of Leadership and Legacy in History.  Leadership "can be found almost anywhere—in the military, politics, government, communities, social movements, or in fields such as science, the arts, education, religion and economics." Using both primary and secondary sources, students examined the skills of leadership, how leaders can be active agents of change, and how leaders promote new ideas. Furthermore, students explored a leader's legacy: "Does this person really matter? Was there real change that occurred because of his or her leadership?"
Original research results can be presented in one of five categories, either by an individual student or a group of students. A sampling of first place winners in the high school division illustrates the range of historical interests of East Tennessee students. In the Group Documentary category, Kristin Montgomery and Anastasia Mitchell won for "Malcolm X: Minister, Activist, Man with a Vision." In the Individual Exhibit category, Delaney Reilly won for "The WHO: Leading the World to Better Health." In the Group Website category, Ellery Jernigan, Isabel Mezzacappa, and Emma Stovall took first place for "Martha Graham: Leader and Legacy of Modern Dance." For Group Performance, Megan Tipton, Trinity O'Neill, and Clare Carter won for "The Accusers: The Salem Witch Trials." In addition, for Individual Paper, Abagail Hill won for "Out of the Ashes: The Leadership and Legacy of Frances Perkins."
Without history, without civics education, American students will not be prepared to build upon the foundations of the past…
Winners at the middle-school level also showcase the incredible variety of historical interests. For Group Performance, Eli Neal and Lauren Graves won for "Nanye-hi, Beloved Woman of the Cherokee." For Individual Website, Channing Gentry took first place for "Aiming for the Stars, Hitting London: The Leadership and Legacy of Werner Von Braun." For Individual Paper, Parker Gimbel won for "Drum Major for Peace: The Legacy of Martin Luther King." Finally, for Group Exhibit, Madeline Harrell and Jayah Reeves won for "Edmond Locard: Father of C.S.I."
Why should students participate in National History Day? "They can work on a large-scale research project of their choice," said Carrie Hastings who teaches history at West High School. A recent program evaluation of the outcomes of National History Day found even more benefits of historical research: "Without history, without civics education, American students will not be prepared to build upon the foundations of the past to continue to strengthen the democracy and the economy of the future," this report concluded. "Without the college- and career-ready skills of collaboration, research, writing and entrepreneurial thinking that come from the study of history and civics, students will not be prepared to handle impending—and complicated—global challenges."
National History Day demonstrates that anyone can be an historian and that the study of history can be interesting and challenging. Parents should encourage their middle and high school students to enter next year's competition.
Michael K. Smith, Ph.D., is owner of TESTPREP EXPERTS (www.testprepexperts.com ) which prepares students for standardized tests such as the ACT and SAT. He is also a consultant to Discovery Education Assessment. He can reached at mike@testprepexperts.com.
Related posts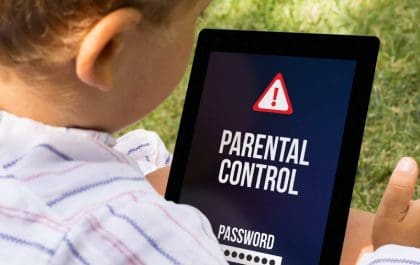 Set Up a Parental Control for Online Safety
Have you ever wondered how long your children spend in front of a device without your supervision? Yes, it is…
Adopt A Life, Save A Life
By Jeff Ashin, CEO, Young-Williams Animal Center. Photo by: Young-Williams Animal Center Are you or your child thinking of adding…