An Important Discussion About Suicide
AlisonMurry, 6 years ago
3 min

read
35
By Kathryn Rea Smith, PH.D.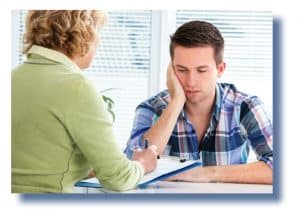 On November 5th, I attended the Mental Health Association of East Tennessee's 18th Annual Fall Psychiatric Symposium. This Symposium is a continuing education event for mental health practitioners in every discipline. The Symposium's opening session was titled "On the Road to Zero Suicide". The presenter, Kelly Posner, Ph.D., is the founder of the Center for Suicide Risk Assessment at Columbia University/New York State Psychiatric Institute. As a mental health professional called to assess for suicide risk frequently, I was very interested in what Dr. Posner had to say.
Dr. Posner cited alarming statistics in her description of suicide as a "major public health crisis". For instance, suicide is the second leading cause of death in youth ages 10-24, and suicide among 8-14 year olds, although rare, has more than doubled from the lowest point in 2007. Eight percent of high schoolers attempted suicide in the past year. Among depressed teens, 30% have attempted suicide and 60% report they think about suicide. According to Dr. Posner, "within any typical [high school] classroom, it is likely that three students (one boy and two girls) have attempted suicide in the past year".
Amidst all this bad news, though, Dr. Poser emphasized that suicide is a preventable cause of death. The main thrust of her presentation was to describe a tool she helped develop—the Columbia – Suicide Severity Rating Scale (C-SSRS)—for identifying individuals at increased risk for suicide (for additional information, go to: http://cssrs.columbia.edu/clinical_practice.html). The C-SSRS is well researched and has proven to be extremely sensitive and specific, which means use of the scale leads to accurate detection of individuals who are at increased risk for suicide with a low rate of misidentification (e.g. the scale has a low rate of missing someone who is actually suicidal or classifying someone as being suicidal when they are not). Another great feature of the scale is that no mental health training is required to be able to administer it. Thus, parents, teachers, coaches, or even bus drivers who are concerned about a child can use the scale.
Many people I have spoken to about suicide have told me how relieved they were to be able to talk about this with a caring listener.
Once the C-SSRS has been administered, a Risk Assessment form is completed. In terms of how to use the information, the above website has a document ("Clinical Triage Guidelines Using the C-SSRS") describing interpretation of the findings in terms of level of risk and types of interventions used in various settings. In terms of local procedures, Knoxville has a tremendous resource in Helen Ross McNabb Center's Mobile Crisis Unit (865-539-2409) whose clinicians assess suicidal individuals to determine necessary level of care (e.g. need for acute hospitalization versus arrangement for outpatient services). Mobile Crisis teams have available procedures for involuntary commitment of those individuals who need to be hospitalized against their wishes for their safety.
I encourage all parents to check out the C-SSRS website. No parent wants his or her child to experience suicidal thinking or behaviors, but, statistically, at least one in ten of us will have a child become suicidal at some point. Or perhaps we will be in a position to help our child's friend who is suicidal. I have spoken with several parents over the years that were fearful of talking about suicide with their child due to concerns that doing so will increase the likelihood of a suicidal act. In actuality, the reverse is true. Many people I have spoken to about suicide have told me how relieved they were to be able to talk about this with a caring listener. Again, suicide is a preventable cause of death, so let's all work together to achieve the goal of "zero suicide".
Kathryn Rea Smith, Ph.D. is a private practice psychologist specializing in psychological assessment and parenting consultation. Dr. Smith can be reached at kerea@aol.com.
Related posts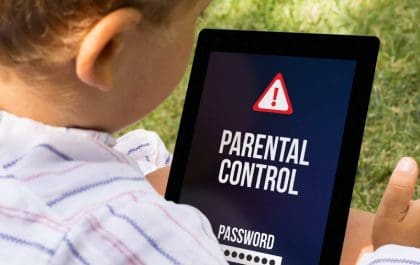 Set Up a Parental Control for Online Safety
Have you ever wondered how long your children spend in front of a device without your supervision? Yes, it is…
Adopt A Life, Save A Life
By Jeff Ashin, CEO, Young-Williams Animal Center. Photo by: Young-Williams Animal Center Are you or your child thinking of adding…