Giving Pets As Gifts: Naughty Or Nice
AlisonMurry, 6 years ago
3 min

read
26
By Jeff Ashin, CEO, Young-Williams Animal Center. Photo by: Young-Williams Animal Center
Your child has been asking for a new puppy for months. Now Christmas is coming and 'new puppy' is at the top of her wish list for Santa. Images of your child squealing with delight upon discovering a cute, cuddly puppy under the tree dance through your head. As a parent you'd love nothing more than to make her Christmas wish come true, but is it a good idea?
The gift of a dog, cat, puppy, kitten or other pet can be an exciting Christmas surprise and is often a wonderful present. However, there are many things you need to consider for the wellbeing of both the pet and the new pet's owner.
First and foremost, adopt don't shop. There are hundreds of homeless pets waiting to be adopted at shelters and rescue organizations in Knox and surrounding counties. Look for a pet from a shelter as opposed to supporting puppy mills and backyard breeders by purchasing a pet. By choosing to adopt, you are making a wise choice for your home and your community.
For parents who want to adopt a pet to give to their child as a gift for Christmas, we encourage parents to come to the shelter. One of our adoption specialists will guide you through all the details to consider and help you select the perfect pet.
Adding a new furry friend impacts a family's finances, time and lifestyle. That is why most experts recommend giving pets as gifts only to your immediate family–husband, wife, kids or loved ones that reside in the same household.
Giving a pet to a friend for Christmas may be more of a surprise than someone is expecting and is not recommended. Pets are loveable additions to life, yet not everyone has the time or desire to take care of a pet.
If you are thinking about giving a pet as a gift to a friend, Young-Williams Animal Center will ask you to purchase a gift certificate. Consider putting together a gift basket with food bowls, bedding, toys and other essentials for a new pet home. After the hustle and bustle of the holidays, you can make an event of visiting the shelter together to find that very special pet.
By choosing to adopt, you are making a wise choice for your home and your community.
For the animal lovers on your gift list who don't have room in their home for another furry friend, Young-Williams has plenty of other gift ideas. Pet enrichment toys such as Kongs and other slow-feeder puzzles make great gifts and are available from the shelter and many other retail centers.  You can donate in special recognition of a person or pet family and honor them by helping our animals in need. We'll send the designated recipients a notification card that a donation was made in their honor.
On a final note, the holidays are a popular time for welcoming new furry friends to many families and Young-Williams Animal Center and the Humane Society of East Tennessee are working together to give the gift of life to many animals this holiday season.
The two organizations are partnering for a "Home for the Holidays" adoption special, sponsored by Grayson Subaru. From Dec. 21-23, all pets, including puppies and kittens, at Young-Williams Animal Center and the Humane Society locations will be $25.
With the adoption special, officials hope to provide a home for the holidays to every homeless pet.  For more information about the special, visit www.young-williams.org/homeforholidays.

Jeff Ashin is the CEO of Young-Williams Animal Center, a 501 (c)(3) not-for-profit animal welfare organization and the official shelter for Knoxville and Knox County. The center offers pet adoption at two locations and affordable spay/neuter solutions. For more information call 865-215-6599 or visit www.young-williams.org

Related posts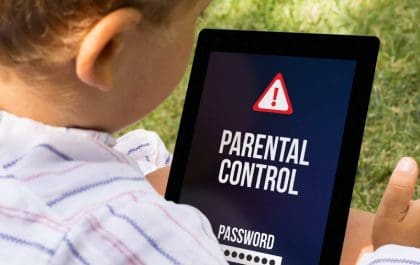 Set Up a Parental Control for Online Safety
Have you ever wondered how long your children spend in front of a device without your supervision? Yes, it is…
Adopt A Life, Save A Life
By Jeff Ashin, CEO, Young-Williams Animal Center. Photo by: Young-Williams Animal Center Are you or your child thinking of adding…