The Creature Within
AlisonMurry, 6 years ago
4 min

read
32
By Vincent Amico, Owner of Mickey's Travel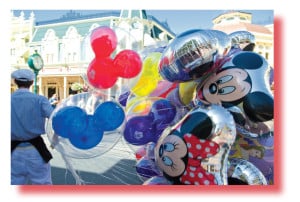 The creature is there inside each and every one of you. It is lurking, watching, waiting for the perfect moment to rear its ugly head. The creature takes normal loving parents and turns us into creatures that must get every second that is available for every penny we spent on a Disney vacation.
The creature growls at their children "We have to leave NOW, the park opens in 15 minutes!" "Can you do something about him?" "I'm hot and tired too! Can you please keep up we're going to be late!" "Stop looking around at everything!" "I know you're hungry but we have four more rides to do first."
I remember a young boy watching a mylar Mickey balloon take off in flight. His mother noticed he wasn't by her side and turned seeing him standing there watching that balloon. From nowhere the creature appeared as it snarled, clenching its fists as its face got redder and redder. She rushed over screaming "I said, let's go we'll be late," grabs him by the arm and he falls down scraping his knee badly. Lots of tears and the creature returns back into a parent but one filled with lots of guilt.
You spent hours planning for this trip. You Googled so many sites they are coming up in foreign languages. You've been on Disney forums reading posts trying to find the secret to the magic. You make a post asking for advice to plan your itinerary. MinnieMom with 76,299 posts replies followed by DisneyQueen who has 93,471 posts who totally disagrees. They argue their case like trial attorneys making your head spin.
But you've finally done it. The perfect itinerary, with attraction by attraction, minute to minute touring all laid out. You have your spreadsheets and your 3 inch binder with all your notes. You've made Operation Desert Storm look like a child's game of tic-tac-toe. Nothing is going to stand in your way.
You bought new sneakers for your child for this trip. You know, the ones with the lights that flash as they walk. Unknown to you, they will be like strobe lights causing epileptic seizures as you race through the parks. Got your first attraction done and you have 2.33 minutes to get to the next attraction. A few more attractions done but for some reason you're behind schedule.
You don't understand. Last year's statistics said on this very same day and time this attraction was only a 12 minute wait. Was your data faulty? Was MinnieMom right after all? You can't panic and decide to increase speed.
You gained a few minutes back and you decide to forgo lunch. You keep moving and your little one asks if you could slow down. And then it happens. In a blink of an eye, the creature from within takes you as you lean towards your child and bellow "Do you know how much money we spent so we could bring you to Disney so you could have fun and enjoy the rides?"
Of course you need to plan but keep it within reason and be realistic. Make a list of "your must do" attractions. Historical information is useful but there are many unseen conditions that manipulate statistics. Making a simple outline of what you want to do and when works best for many. What activities, shows, parades and attractions you want to see and when? Use My Disney Experience and make some must do dining reservations and set up your FastPass+ for your favorite attractions.
Stop and take short breaks. To a young child, Disney parks are a sensory overload. The colors, the sounds and seeing their favorite characters in real life. There is lots of processing going on in those little brains. Go back and relax in your room a bit which everyone needs. Walt created his parks so families can enjoy them together. Disney Magic isn't about rides or characters. It's about being together and sharing something so special….time with each other.
Be sure to contact LeaAnne Dollar for more information on planning your next Disney vacation: leaanne@mickeystravel.com

Vincent Amico is the owner of Mickey's Travel. Mickey's Travel has been designated by Disney Destinations as an "Authorized Disney Vacation Planner" as a result of our agency's ongoing focus and commitment to planning customized, magical trips to the Disney Parks, Disney Cruise Line® and other Disney vacation destinations worldwide Mickey's Travel is a 100% FREE No Fee travel agency and has been in business for over 20 years sending thousands of families on Disney vacations www.mickeystravel.com
Related posts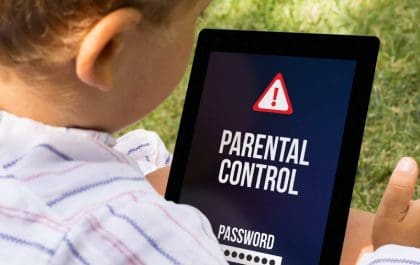 Set Up a Parental Control for Online Safety
Have you ever wondered how long your children spend in front of a device without your supervision? Yes, it is…
Adopt A Life, Save A Life
By Jeff Ashin, CEO, Young-Williams Animal Center. Photo by: Young-Williams Animal Center Are you or your child thinking of adding…