Ten terrific books about life lessons
AlisonMurry, 9 years ago
2 min

read
32
 By Erin Nguyen, Children's Department, Knox County Public Library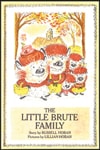 The Little Brute Family
By Russell Hoban
Reading level: PreK – 2nd
The little Brute family is not happy and not nice, until one day Baby Brute discovers something on a sunny spring afternoon that makes them change their ways.
Cookies: Bite-Size Life Lessons
By Amy Krouse Rosenthal
Reading level: K – 3rd
It's amazing how much can be learned from something as simple as cookies, from cooperation to modesty, and even compassion.
Peanut Butter and Homework Sandwiches
By Lisa Broadie Cook
Reading level: K – 3rd
As Martin tries his best to do the homework assigned by his substitute teacher, he encounters challenges  along the way, including a homework-eating dog and a backpack mix-up,  that teach him much more than just spelling and math.
Oh, the Places You'll Go!
By Dr. Seuss
Reading level: K – 12th
Readers of all ages are bound to discover their infinite potential as they read and reread this classic by Dr. Seuss.
How to Behave and Why
By Munro Leaf
Reading level: 2nd – 5th
The Story of Ferdinand author provides four simple lessons on Honesty, Fairness, Strength, and Wisdom, designed to lead to a happy, productive life.
The Lemonade War
By rebecca Love Fishkin
Reading level: 3rd – 5th
When brother and sister Evan and Jessie set up competing lemonade stands one hot summer, they wind up learning about math, economics, and even friendship.
The Year of the Dog
By Grace Lin
Reading level: 3rd – 5th
During the Chinese Year of the Dog, a year for finding yourself, Taiwanese-American Pacy searches for her talents and her true self.
Today I Will: A Year of Quotes, Notes, and Promises to Myself
By Eileen and Jerry Spinelli
Reading level: 4th – 8th
A book filled with quotes and thoughts for being the best person you can be each day of the year.
Don't Sweat the Small Stuff for Teens: Simple Ways to Keep Your Cool in Stressful Times
By Richard Carlson, PhD
Reading level: 8th – 12th
Carlson shares tips for surviving the teen years by letting go of stress and finding true happiness.
As Easy As Falling off the Face of the Earth
By Lynne Rae Perkins
Reading level: 8th – 12th
Instead of spending the summer at archaeology camp as he had planned, 15-year-old Ry finds himself on a series of misadventures as he travels hundreds of miles by train, car, plane, and boat to reunite with his family and discover the true meaning of friendship.
For library information please visit: www.KnoxLib.org.
Related posts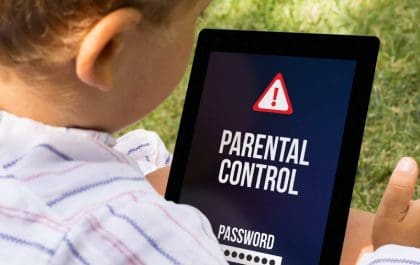 Set Up a Parental Control for Online Safety
Have you ever wondered how long your children spend in front of a device without your supervision? Yes, it is…
Adopt A Life, Save A Life
By Jeff Ashin, CEO, Young-Williams Animal Center. Photo by: Young-Williams Animal Center Are you or your child thinking of adding…