by Caleb Carlton, Teacher Naturalist at Great Smoky Mountains Institute at Tremont
Back to school means, for parents and students alike, the onset of a whirlwind. Let's face it, even the thought of the modern-day school year is overwhelming. Students are scheduled to the limits, while parents struggle to balance professional demands and experiencing life with their children. Even when everybody's home, there's homework, television, smart phones, and pure exhaustion to detract from family time.
Journaling helps capture memorable experiences discovered in nature.
Photo by: Amy Wilson
It's easy to arrive at the Thanksgiving break and wonder what happened to September, October and November, and, more worrisome, what your children have been up to throughout the Fall. The challenge is, then, to foster meaningful and consistent relationships with the ones you love the most in the midst of hectic schedules and tired minds.
So let's be realistic: you need the most from the free moments you might have with your children during the school week. Consider a daily (or however often you can make work) nature journal.
Picture this: you and your children spending fifteen minutes observing the happenings of the backyard or local park while writing and drawing in an effort to record your discoveries.
Together, you actually watch the summer greens ignite into the fall reds and then fade into the winter browns. Together, you watch Monarch butterflies fly by, headed for a winter in central Mexico. Together, you bear witness to the wonder of life and the simple joys of being a part of it.
By creating and keeping a nature journal, and falling into the routine of regularly making entries, you are ensuring that you are fully engaged in experiencing the moments that you have with your children. You are opening them to the wonder and awe that perpetually surround them, and forging an unbreakable bond—that shared connection to the natural world and all of its majesty.
Furthermore, in journaling, you are creating a memory book in real-time – a material record of the time that you took to explore the world with your children and what you discovered together.
Sights like this might be as close as your back door.
Photo by: Caleb Carlton
Here are a few more reasons that nature journaling is the perfect activity to keep you close to your children, and your children fully experiencing the world that sneaks by while we're all too busy to take notice:
You don't need to know anything about the natural world. Nature journaling is not about knowing, it's about observing. The process of discovery can unfold for parent and child alike. Feel encouraged to learn alongside your child and don't hide your lack of knowledge from them – that way, you can enjoy your discoveries together.
You don't need to go anywhere. There are incredible insects, virtually everywhere, to watch and sketch. Watching a single tree day after day can yield continuous discovery and new perspectives. The seasonal changes in this part of the world do enough on their own to keep things perpetually interesting.
You don't need to spend any money. Nature journals needn't be leather bound. If you really want to pinch the pennies and get creative, cut out two pieces of cardboard from a finished cereal box to use as a front and back, place blank or lined paper between, and staple-bind together. Personalize your journal with nature-inspired art!
You don't need much time. Ten minutes can be plenty of time to sit quietly on the porch and watch a spider or a songbird go about its life, but don't be surprised if you find it hard to pull away from the peaceful curiosity that's overcome you! Fifteen to twenty minutes will ensure time to complete drawings or thoughts. Keeping your journaling slot consistent will help to make it an anticipated routine, while periodically switching from morning to evening sessions can reveal a new set of wonders.
By consistently opening yourself and your family to the small wonders of nature that are with you, even through the chaos of the school year, you'll also be setting the stage for a grand set of family-based activities: camping, hiking, traveling, star-gazing, and so on.
When you're ready to move beyond the backyard, we'll be ready for you here at Tremont, where you can turn a new page in your nature journal with the wonder of your other backyard, Great Smoky Mountains National Park.
A Michigan native, Caleb holds a degree in Environmental Studies from Michigan State University. Recently he was a naturalist with the "Inside the Outside" Outdoor Science School (Orange County Department of Education, California). He has also worked on an organic farm. An avid backpacker, he has hiked portions of the Appalachian Trail and Pacific Crest and John Muir Trails. He is a Wilderness First Responder.
Related posts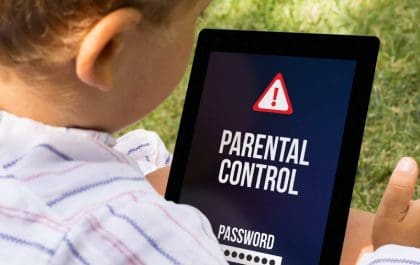 Set Up a Parental Control for Online Safety
Have you ever wondered how long your children spend in front of a device without your supervision? Yes, it is…
Adopt A Life, Save A Life
By Jeff Ashin, CEO, Young-Williams Animal Center. Photo by: Young-Williams Animal Center Are you or your child thinking of adding…