Local is good, healthy, and fun!
AlisonMurry, 9 years ago
2 min

read
37
Re-establishing the link between farmers and the community
By Ellen Blasius, Knox County Parks and Recreation Department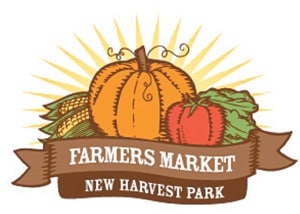 Knox County Parks and Recreation presents a weekly Farmers Market at New Harvest Park in northeast Knox County. New Harvest Park was built on the site of the former Knoxville Regional Farmers Market that closed several years ago. The market, open every Thursday from 3 to 6 p.m., April through November, features fresh and locally grown produce, meat and dairy products, organic fruits and vegetables, herbs, flowers, artisan bread and gourmet food products.
The market enjoyed a rousing opening in April and is demonstrating continued success. From an opening day with seven vendors, the market now boasts 14!
Combining activity with tradition, the Farmers Market creates community and reestablishes the traditional link between farmers and consumers. Each week, unique and different products are available. Customers can establish a relationship with the local producer and get to know how and where their products are grown. Many of the growers display information about their farms and growing processes. Because the produce is usually picked the day of the market, it is fresher and tastes better.
The market also provides an added income source for the producers. In addition to keeping food dollars in the community, farmers markets are also helping to keep family farms in business. Buying locally reduces the need for transporting produce long distances, which can impact the quality of the produce. Plus, it's better for the environment.
We have planned special events throughout the season to keep the momentum of the market going. This week, two local celebrities will compete in a cook-off, using only products found at the market. With all this added activity of the Farmers Market, citizens from throughout Knox County are now also aware of the wonderful amenities available to every age group at New Harvest Park. With an outdoor picnic pavilion and amphitheater, playground, splashpad and a walking trail, there is definitely something for everyone!
Because of the success of the current market, discussions are underway concerning the expansion to other parks throughout the county.
Knox County has been thrilled with the success of the New Harvest Park Farmers Market. Events like this—that create community, support local health and wellness, and provide activities for families—directly address the mission of our parks department.
Related posts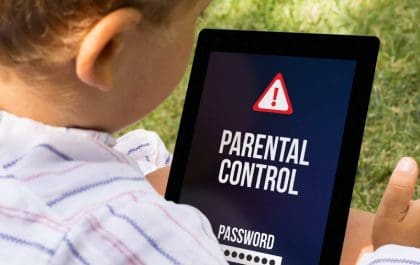 Set Up a Parental Control for Online Safety
Have you ever wondered how long your children spend in front of a device without your supervision? Yes, it is…
Adopt A Life, Save A Life
By Jeff Ashin, CEO, Young-Williams Animal Center. Photo by: Young-Williams Animal Center Are you or your child thinking of adding…