By Mary Pegler, M.S., CCLS. Photo courtesy of ETCH.
A medical procedure or hospital stay can be very stressful for a child and parents as well. Fortunately, there are professionals called child life specialists who can help children cope with their stress and hospital experience.
The profession of child life specialist was developed to help children and their families deal physically and emotionally with medical treatments. Child life specialists use their training and knowledge of child development to educate, prepare and support children through all kinds of medical procedures and challenges. They also support families dealing with major changes resulting from a child's disability or chronic illness, treatment and recovery.
Child life specialists are educated and dedicated specifically to one vital part of a child's daily life–play. By assessing a child through play, a child life specialist can gain insight into ways to help a child cope with the hospital experience. Building on the care offered by physicians and nurses and child life specialists provide hands-on activities that reinforce a child's understanding of his care.
Child life specialists work with children and families in various areas within the hospital for example:
Emergency Department
Surgery
Radiology
Pediatric intensive care unit
Neonatal intensive care unit
Inpatient units and outpatient clinics
Some of the services a child life specialist provides include:
Support during medical procedures
Therapeutic medical as well as recreational play
Emotional and physiological preparation for tests, surgeries, and other medical procedures
Support for bereavement and grief
Hospital pre-admission tours
Coordinate special events and activities for patients and their families
Educate caregivers and staff about the needs of children under stress
Because child life specialists deal with patients of differing ages, they must be prepared with a wide variety of age appropriate activities and distraction methods.
Some pain management techniques involve words of encouragement, videos, favorite toys, music and iPads. Child life specialists play with children, because that's what children do, to normalize the hospital setting and provide hands-on explanations to demonstrate procedures. For example, teddy bears are given to children to practice finger pokes and insulin shots so they see how it works.
Child life specialists play with children …to normalize the hospital setting and provide hands-on explanations to demonstrate procedures.
Child life specialists continually assess what is going on at any given moment with a child and their medical treatment to support and comfort them. Specialists teach children coping skills, like deep breathing, they can use for the rest of their lives.
Child life specialists make pediatric hospitals like Children's Hospital unique. At East Tennessee Children's Hospital, the Child Life Department is an essential part of the hospital's focus on family-centered care. Our 15 child life professionals serve as encouragers, confidantes and advocates for patients who may be frightened or unfamiliar with the hospital setting. They work with parents and other health care professionals to meet the special treatment needs and pain management of children of all ages. Beloved by patients, the child life specialists at Children's Hospital believe in the power of play as a method of healing, growing and developing.
Visit www.etch.com for more information.
Mary Pegler, M.S., CCLS, is the director of child life at East Tennessee Children's Hospital. Visit www.etch.com to learn more about child life services at the hospital.
Related posts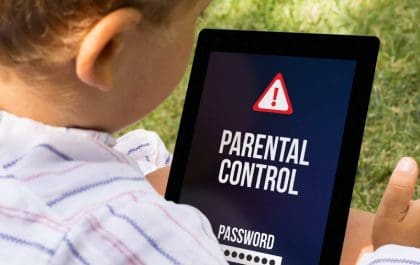 Set Up a Parental Control for Online Safety
Have you ever wondered how long your children spend in front of a device without your supervision? Yes, it is…
Adopt A Life, Save A Life
By Jeff Ashin, CEO, Young-Williams Animal Center. Photo by: Young-Williams Animal Center Are you or your child thinking of adding…