Ten terrific books about creativity
AlisonMurry, 9 years ago
3 min

read
30
 By Erin Nguyen, Children's Department, Knox County Public Library
Hands by Lois Ehlert
Reading level: PreK-2nd
A young child explores many things that can be created by hand, including a bird house, clothing, toys, paintings, and even a garden, in this uniquely designed book illustrated with the author's trademark collage artwork.
ish by Peter H. Reynolds
Reading level: K-3rd
Young artist Ramon grows frustrated when his drawings aren't perfect, but his little sister helps him see the true beauty in his artwork, inspiring him to create again.
My Art Book by DK Publishing
Reading level: 3rd-6th
This book is a great combination of art history and do-it-yourself guide, highlighting famous artists around the world with art projects inspired by their work  that can be done with common household items and art supplies.
Inkblot: Drip, Splat, and Squish Your Way to Creativity by Margaret Peot
Reading level: 3rd- 8th
This imaginative book shows how inkblots can be a great way to get your creative juices flowing, either by turning an inkblot into a work of art, or by using an inkblot as a starting point for another project, such as a creative writing prompt.
Rules to Rock By by Josh Farrar
Reading level: 4th-7th
Annabelle Cabrera is devastated when her family's move means leaving behind not only her beloved grandmother, but also her soon-to-be-famous rock band, until starting a new band helps her discover her own voice as a songwriter.
Dance: A Practical Guide to Pursuing the Art by Rebecca Love Fishkin
Reading level: 5th-12th
Part of a nonfiction series covering the basics of pursuing a career in the arts, this title includes the training and equipment dancers need, as well as sidebars featuring professional artists in the field.  Other titles in the series explore singing, acting, and screenwriting.
Notes from An Accidental Band Geek by Erin Dionne
Reading level: 6th-9th
Serious classical musician Elsie Wyatt isn't happy that she's being forced to join the high school marching band to fulfill an ensemble music credit for a prestigious orchestra program, but she soon finds out that there's more to life than the French horn.
Bronx Masquerade by Nikki Grimes
Reading level: 7th-12th
When Mr. Ward begins Open Mike Fridays in his high school English class, each student in his class finds a way to express the many experiences they're struggling with, from a weight problem, to bullies and teenage pregnancy.
Page by Paige by Laura Lee Gulledge
Reading level: 7th-12th
In this graphic novel, teenager Paige fills the pages of her artist's notebook with her feelings about being in a new place and searching for her true self after a move to New York City.
Acting for Young Actors: The Ultimate Teen Guide by Mary Lou Belli and Dinah Lenney
Reading level: 7th-12th
This fact-filled guide provides information on every aspect of acting a young thespian could ever need, whether pursuing the craft on stage or screen.
For library information please visit: www.KnoxLib.org.
Related posts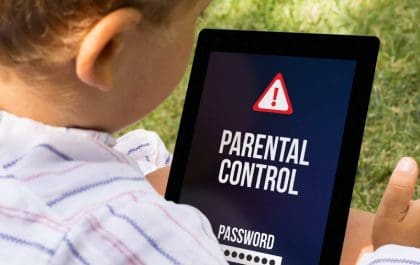 Set Up a Parental Control for Online Safety
Have you ever wondered how long your children spend in front of a device without your supervision? Yes, it is…
Adopt A Life, Save A Life
By Jeff Ashin, CEO, Young-Williams Animal Center. Photo by: Young-Williams Animal Center Are you or your child thinking of adding…