Lending Library: Family And Student Success For The New School Year
AlisonMurry, 7 years ago
4 min

read
46
Welcome to a new school year! With the start of a new school year come opportunities to learn new things, strengthen family bonds and create great memories, and the Knox County Schools can help!
The Family and Community Engagement Department and Family Resource Center are pleased to provide tools to support families and student success. Among the many services we offer, the Lending Library provides a way to access sources of knowledge, resources and a system of support free of charge. Topics in the Lending Library that can support your family include positive child rearing, understanding teen behavior, communicating with each other and others.
Through the Lending Library, books are mailed to families via the U.S. Postal Service free of charge. To return the book, parents simply insert it into the envelope that comes with the book and drop it off at any school location.
For more information about the Lending Library, to search for topics of interest and to easily check out one of the many books, please visit the Knox County Schools Family and Community Engagement website at knoxschools.org/FCE or the Knox County Schools Family Resource Center website at knoxschools.org/FRC.
Suggested Books for Your Family
The following list provides eight hand-selected books available for checkout through the Lending Library that will help strengthen family ties and ease back into the new school year:
Parenting with Love and Logic: Teaching Children Responsibility. This parenting book gives you the tools you need to raise self-confident, motivated children who are ready for the real world. Learn how to parent effectively while teaching your children responsibility and growing their character. Establish a healthy balance of control and understanding through easy-to-implement steps without anger, threats, nagging or power struggles.
Have a New Kid by Friday: How to Change Your Child's Attitude, Behavior and Character in Five Days. Parents, learn how to reverse negative behavior in your children—fast! With his signature wit and encouragement, the author offers parents hope and real, practical, doable strategies for regaining control and becoming the parents you always wanted to be. Focusing on changing a child's attitude, behavior and character, this book contains chapters for each day of the week!
The Survival Guide for Kids with ADD or ADHD. This kid-friendly book answers many questions that both parents and children have concerning ADD and ADHD such as, What are ADD and ADHD? What does it mean to have ADD and ADHD? How can kids diagnosed with ADD and ADHD help themselves succeed in school, get along better at home and form healthy, enjoyable relationships with peers?
Secrets from the Cradle to College Admission. This book of valuable secrets provides a guide for parents and students to collaborate in preparing for academic excellence. It further provides an encyclopedic reference for students with parental mentoring to prepare for personal growth and for self-empowerment.
Mom's House Dad's House: Making Two Homes for Your Child. Can children flourish in any custody situation? If their parents or guardians read Mom's House, Dad's House, the answer is yes! The ground-breaking classic, now revised, updated and expanded, covers the legal, financial and emotional realities of creating two happy and stable homes for children in the often difficult aftermath of a divorce.
How to Do Homework without Throwing Up. Author, Trevor Romain knows how horrible homework can be, and kids will see this right away as they page through this book, grin at the cartoons and smile at Trevor's funny insights! Kids will learn how to make a homework schedule, when to do the hardest homework first, the benefits of doing homework and more; serious suggestions are delivered with wit and humor because laughter makes learning fun!
Study Smarter Not Harder. Provide your child with the key information he or she needs to study successfully in any situation with the help of Study Smarter, Not Harder. Practical exercises and motivational quotations make homework efficient and immediately useful. This new, third edition includes new strategies for time management, new tools for goal setting for maximum results, discussion of common myths such as speed-reading and methods to improve memory and concentration.
The Working Parent's Handbook. This insightful book offers valuable advice on the many facets of balancing your home and work lives. With familiar and empathic anecdotes from real-life parents and sections on issues as diverse as pull-up diapers and allowances, this book provides just the right information in just the right manner for the busy working parent.
Our departments wish all families a very successful school year, and please do not hesitate to contact Tracey Matthews, Knox County Schools Family and Community Engagement Department Supervisor, at tracey.matthews@knoxschools.org or 865-594-9525, or Tamekia Jackson, Knox County Schools Family Resource Center Director, at tamekia.jackson@knoxschools.org or 865-594-1192 if we can support you in any way!
Related posts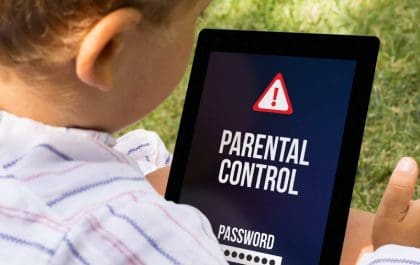 Set Up a Parental Control for Online Safety
Have you ever wondered how long your children spend in front of a device without your supervision? Yes, it is…
Adopt A Life, Save A Life
By Jeff Ashin, CEO, Young-Williams Animal Center. Photo by: Young-Williams Animal Center Are you or your child thinking of adding…