Thinking Globally At West High School
AlisonMurry, 8 years ago
3 min

read
56
"The goal of the International Baccalaureate Program is to prepare students to be global citizens," says Katherine Banner, principal at West High School. Before coming to Knoxville, Ms. Banner taught IB English in South Florida and was the parent of a student who graduated with an IB diploma. Since 2011, she has led the development of the IB program at West High School, one of only a dozen such programs in Tennessee and among the few dozen that exist in the United States. What is unique about this program? How does it try to achieve a world-class education?
The IB program originated in Geneva, Switzerland, in 1968 as a way to prepare internationally mobile students for colleges and universities. The IB learner profile stressed ten attributes that the sponsors felt helped develop internationally minded people:
Inquirers nurture curiosity and develop skills for inquiry and research.
Knowledgeable students learn across a range of disciplines.
Thinkers use critical and creative thinking skills on complex problems.
Communicators express themselves confidently in more than one language.
Principled learners act with integrity and honesty with respect for rights of people everywhere.
Open-Minded students seek and evaluate a range of points of view.
Caring learners show empathy, compassion and respect.
Risk-Takers are resourceful and resilient in the face of challenge and change.
Balanced students understand the importance of balancing intellectual, physical, and emotional aspects of their lives.
Reflective learners understand their own strengths and weaknesses.
To instantiate these attributes into a workable curriculum requires a lot of work by students and extensive teacher training.
To earn a full IB diploma, students at West must complete the following requirements. They must take a two-year sequence in each of the following six areas: Science, Arts, Mathematics, Individuals and Society, Studies in Language and Literature, and Language Acquisition. At the end of two years, students must pass an "international exam" in each area. These exams are administered and scored by the international IB panel. Furthermore, students research and write an Extended Essay that combines two of the subject areas and focuses on a topic with global significance. Finally, students engage in a Creativity, Action, and Service project usually through activities that extend classroom learning into the community.
All components focus on international and interdisciplinary perspectives, especially in the specific courses that students take. Teachers attend training workshops that show how to restructure the classroom to promote the goals of the IB program. For instance, the Theory of Knowledge course demonstrates how to take different perspectives on critical issues and how to evaluate the merits of opposing arguments. The English courses have students read literature from Western and non-Western cultures. In History, students learn about different civilizations and historical conflicts between cultures. Students are also expected to become bilingual in a chosen second language and to become conversant in the literature and culture of that language. Math and science courses focus on real world problem solving that requires the integration of these two disciplines.
IB students have to be extremely motivated, very active in taking charge of their learning activities, and good at time management. Colleges and universities value an IB diploma highly, Ms. Banner said. The diploma can facilitate admissions and be used to receive college credit at some institutions.
"The International Baccalaureate aims to develop inquiring, knowledgeable and caring young people who help to create a better and more peaceful world through intercultural understanding and respect," notes the mission statement of the IB program. This global thinking has come to West High School. We can only hope that IB graduates are successful in making the world a better place.
Related posts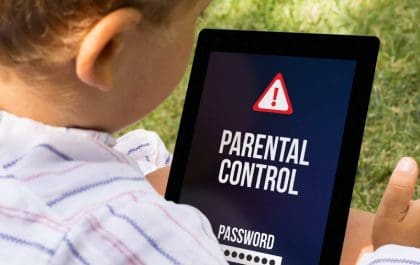 Set Up a Parental Control for Online Safety
Have you ever wondered how long your children spend in front of a device without your supervision? Yes, it is…
Adopt A Life, Save A Life
By Jeff Ashin, CEO, Young-Williams Animal Center. Photo by: Young-Williams Animal Center Are you or your child thinking of adding…