Experience Disney Magic The Right Way
AlisonMurry, 6 years ago
5 min

read
32
By Vincent Amico, Owner of Mickey's Travel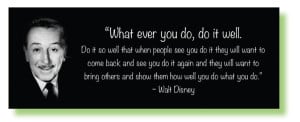 The amount of research necessary to plan all the details of a Disney vacation can be extremely time consuming and even intimidating.  Vacations are costly and naturally, you want to get the best value for your money.  Perhaps you are feeling overwhelmed by all the options. If this is so, you should consider working with a travel agent who specializes in Disney vacations
A common misconception is that using a travel agency means you're paying more. This simply isn't true. Price out the identical trip with Disney directly, and you'll see that it's exactly the same price, just with much better service.  The word "agent" means a person who does business for another person, and a person who acts on behalf of another.  Travel agents are paid commission by Disney, but we work for you and our service is 100% FREE.
When you call Disney directly, you have to remember you are dealing with a call center.  This is a group of people trained "to be and sound" a specific way by Disney, and for many of them it is only a job.  They will offer you choices and prices, but never provide any insight to help you make a decision.  They book whatever you decide you think you want. Disney will never automatically modify your existing reservation to save you money when a promotion comes out.
How It All Began
My family went to Walt Disney World often. Friends and family always called us for help when planning their Disney vacation.  In winter 1993, I received a call from a friend of my brother in law.  He wanted to plan the perfect Disney vacation his family would remember forever.  I met with them and helped them decide on the resort and package that was right for them.  I gave them all my tips that I picked up all those years and helped them put it all together.  They went later that summer.  Unknown to me, Mickey had terminal cancer and he died later that year in October. That vacation was very important to him.
For Walt Disney, it all started with a mouse. For me, it all started with a man named Mickey.  On April 11, 1994 Mickey's Travel was born and we've been exceeding expectations ever since. Each and every vacation we book is truly special and is an honor and a privilege to be part of.
Mickey's Travel has earned the distinction of being named an Authorized Disney Vacation Planner. Mickey's Travel was given this special designation by Disney as a result of our ongoing focus and commitment to planning customized magical trips to the Disney Destinations. Disney doesn't let just anyone use the "Disney" name, so that is a huge endorsement.
A common misconception is that using a travel agency means you're paying more. This simply isn't true.
An Authorized Disney Vacation Planner has an intimate relationship with Disney due to the hundreds of families they send on Disney vacations each year.  For 2015, we have been recognized by the Walt Disney Company for our special sales achievement and our high level of customer service and professionalism. Mickey's Travel is a member of both ASTA (American Society of Travel Agents), which is the world's largest association of travel professionals, and Cruise Lines International Association.
Mickey's Travel requires all of their agents to have in depth experience with Disney destinations, including multiple in-person, on-site visits and a minimum one visit per year.  Our agents participate in Disney's Agent Education Program which is held onsite at various Disney destinations and take the yearly College of Disney Knowledge training.  Each year we attend Disney's Earmarked Conference.  As conference delegates, we hear from key Disney leaders who share what's new and what's coming soon for Disney vacation destinations.  We work closely with the Walt Disney Travel Company to provide you the ultimate vacation experience.
For the agents of Mickey's Travel it is their love and their passion but also their profession.  They will help you get the most from your Disney vacation and will save you both time and money.  We monitor discounts daily to ensure you'll get the best deal even if you booked a year in advance.
Walt Disney has inspired me with his values and his philosophies and Mickey's Travel emulates them. I am very cautious with whom I share my dreams and the reputation I've built for over 21 years.  Your neighbor, LeaAnne Dollar, is a Mickey's Travel Authorized Disney Vacation Planner who lives right in Knoxville.  She will help you navigate the technology of MyMagic+ and assist you with all your dining needs and FastPass+ selections.  Let her plan the perfect Disney vacation for you and your family.  All of us at Mickey's Travel look forward to help you plan the most magical vacation.
Be sure to contact LeaAnne Dollar for free expert planning advice on your next Disney vacation: leaanne@mickeystravel.com
Phone: 865.591.9781
Web:  www.mickeystravel.com/Knox

Vincent Amico is the owner of Mickey's Travel. Mickey's Travel has been designated by Disney Destinations as an "Authorized Disney Vacation Planner" as a result of our agency's ongoing focus and commitment to planning customized, magical trips to the Disney Parks, Disney Cruise Line® and other Disney vacation destinations worldwide Mickey's Travel is a 100% FREE No Fee travel agency and has been in business for over 20 years sending thousands of families on Disney vacations www.mickeystravel.com
Related posts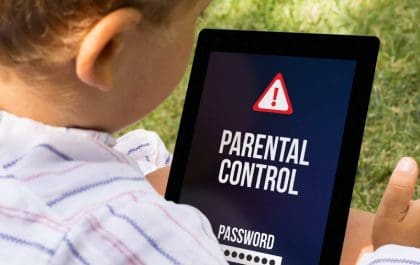 Set Up a Parental Control for Online Safety
Have you ever wondered how long your children spend in front of a device without your supervision? Yes, it is…
Adopt A Life, Save A Life
By Jeff Ashin, CEO, Young-Williams Animal Center. Photo by: Young-Williams Animal Center Are you or your child thinking of adding…