Max and Zoe at Soccer Practice
by Shelley Swanson Sateren
K-3rd
In this beginning reader Max learns that practice is important to improve his soccer skills, but he's tempted to cheat when he sees what a good player Zoe is.
The Highest Number in the World by Roy MacGregor
2nd-5th
Hockey player Gabe is disappointed when she receives jersey number 9 on her new team rather than her lucky number 22 until her grandmother tells her about all the great players who've worn number 9 over the years.
Big Nate: Game On! 
by Lincoln Peirce
3rd-6th
This full-color collection of Big Nate comics is all about sports, from basketball to soccer.
                             Perfect Game 
by Fred Bowen
4th-6th
When perfectionist Isaac has a meltdown following a disappointing baseball game, his coach encourages him to help out a soccer team consisting of both intellectually challenged and mainstream players to teach him about life's ups and downs.
Replay 
by Steven Sandor
4th-7th
Warren is selected as running back for the football team and becomes the town hero when a referee calls his last play as the winning touchdown, but Warren didn't quite reach the end zone and struggles with whether or not to be honest about it.
New Kid 
by Tim Green
4th-7th
Tommy has just been forced by his father to hide out in a new town and take a new name, and instead of laying low he draws attention to himself and his baseball talent when he gets in trouble with the local baseball coach.
Gold Medal Winter 
by Donna Freitas
5th-8th
Espi's dreams seem to be coming true when she lands a spot on the U.S. Olympic Figure Skating team, but the newfound fame and media attention make it difficult for her to concentrate on practicing and competing.
Foul Trouble 
by John Feinstein
7th-12th
In this action-packed novel, friends and teammates Terrell and Danny are both on track for basketball scholarships and maybe even the NBA – but poor decisions could ruin everything.
Second Impact 
by Perri Klass
8th-12th
High school star quarterback and sports blogger Jerry is caught in the middle between sports reporter Carla and school administration when controversy erupts over sports injuries in this timely novel.
The Academy:Game On 
by Monica Seles
9th-12th
In this series opener tennis star Seles introduces readers to the athletes enrolled at an elite sports academy where sports action, high school drama, and even romance are all part of the mix.
Related posts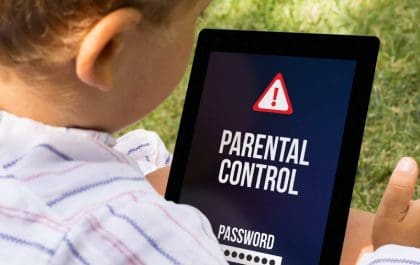 Set Up a Parental Control for Online Safety
Have you ever wondered how long your children spend in front of a device without your supervision? Yes, it is…
Adopt A Life, Save A Life
By Jeff Ashin, CEO, Young-Williams Animal Center. Photo by: Young-Williams Animal Center Are you or your child thinking of adding…